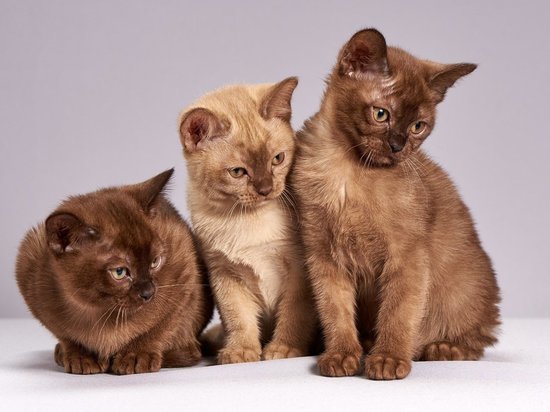 A pandemic is a time of loneliness for many. The demand for pets, especially dogs, is on the rise. But the decision to have an animal should be carefully considered_ even if the temptation is great. And last but not least, this is associated with considerable costs, including insurance.
Caring for animals costs a lot of money: For example, removing ear mites from a cat – 50 euros, liver treatment – 50 euros per month; removal of calculus (with anesthesia) – 250 euros, removal of a diseased tooth (with anesthesia) – 300 euros. The same procedures for a dog cost at least 10% more, and, for example, removing a eyesore from a dog will cost about 400 euros. If we take the average rate of full insurance for an animal (Vollversicherung) of about 50 euros per month or 600 euros per year, then for 10 years it will cost a considerable amount – 6,000 euros. And if the animal does not get sick, then it turns out that the money is thrown into the wind ?!
Franziska Obert, editor-in-chief of AGILA Magazin at AGILA Tierversicherung für Hund & Katze, is skeptical about this issue. She herself is the owner of the Rhodesian Ridgeback dog, and therefore her opinion can be trusted: "It is very unlikely that the animal will never get sick. The annual costs of just removing tartar, vaccinations and parasite control are increasing all the time. Poisoning can also be very expensive. "
Franziska Obert finds it dubious to argue that insurance doesn't make sense at all. "Any insurance is risk insurance. Just like my car insurance. But I'm still happy if I don't have an accident. And we must be happy if the animal did not get into an accident and did not get sick. "
The pitfalls are hidden in the fine print of the insurance contract. What should you watch out for? There are surgical insurance (OP-Versicherung) and insurance that cover all nursing services. However, the term "surgical insurance" is very vague, as is the very definition of an accident: there are OP-Versicherung tariffs that cover only an accident. Good animal health insurance is insurance that covers the costs of surgery, rehabilitation, and physical therapy.
Unlike animal health insurance, animal liability insurance is compulsory as the owner is liable for damage caused by the dog or horse. Since both can cause colossal damage, the sum insured for personal injury and material damage must be at least 5 million euros. The annual fee for dogs is usually well below 100 euros. Private liability insurance for cat owners covers the possible consequences.
Check if the insurer is offering rate hikes? This means that if you do not issue an invoice within one year, your insurance coverage may increase the next year.
Check carefully what exactly is covered by the insurance: preventive examinations, emergencies, X-rays, CT, MRI, ultrasound, medications, hospital stays, transportation of animals, physiotherapy, acupuncture, homeopathy? What is covered by insurance coverage abroad? Is it possible to freely choose a veterinarian and veterinary clinic?
In Germany, the most popular animal insurance companies are Agila, SantVet, Petplan, Helveta, Deutsche Familienversicherung, Uelzener, Tiergarant Versicherungsdienst. For a comparison of their performance see www.test.de.
Almost all insurance companies make a difference in price depending on the breed of the dog. This is based on experience with which races are more susceptible to disease. As a rule, dogs of the Chihuahua breed, many terriers or dachshunds belong to the cheapest class of insurance; Bulldogs, Pugs, English, Tibetan and Neapolitan Mastiffs and Dobermans belong to the highest class of insurance. There are insurers who completely eliminate the difference in race.
At the time of signing the contract, the animal must be healthy. When concluding an insurance contract, you should tell the truth. There are online vet checks or you can show a certificate from the pet's veterinarian.
It is always best to take out insurance when the animal is young. Important: Always check to see how contributions increase with age. Most of them have an upper age limit, i.e. old animals are not insured.
Some insurers provide for waiting times, i.e. insurance is paid after a while. Insist that waiting times are short and that accident insurance and safety precautions take effect as soon as the contract is signed.
Specific examples of insurance costs
Example 1. Dachshund, age 1 year; Surgical insurance (OP-Kostenschutz), which includes unlimited coverage of operational costs with subsequent treatment (3 times the norm) will be 18.90 euros / month or 226.80 euros per year.
Example 2… The same dog, but animal health insurance (Tierkrankenschutz) of 3,000 euros for surgical costs and 600 euros for outpatient and inpatient treatment per year, including prophylaxis (up to 3 times the rate) will be: 35.90 euros / month or 430.80 euros per year.
Example 3… Golden Retriever, 1 year old: Insurance for surgical intervention (OP-Kostenschutz), which includes unlimited coverage of operational costs and subsequent treatment (3 times the norm) will be 24.90 euros / month or 298.80 euros per year. Health insurance: 49.90 euros / month or 598.80 euros per year.
Germany says this:
Launched a new service for transferring money from Germany without commission
At the vaccination center, coronavirus vaccinations turned out to be too diluted – victims will receive another dose
Can a Russian citizen enter the country with a visa in a German passport