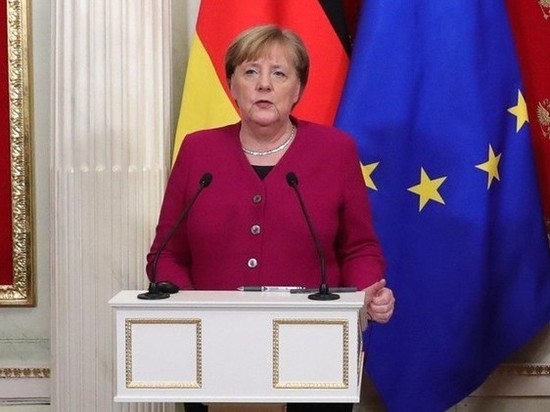 Federal Chancellor Angela Merkel plans to amend the Infection Protection Act, according to media reports. The goal pursued by the politician is the introduction of uniform measures to combat the pandemic in all federal states, reports "Bild" with reference to government circles. The Chancellor is unhappy that the regional authorities do not introduce an "external brake" if the incidence rate exceeds 100 diseases per 100,000 people per week.
Some lands have even introduced or are planning to introduce relaxation of restrictive measures, despite the growing number of infected. The change in the law will oblige the regional authorities to tighten restrictive measures if the indicators exceed the "alarming border".
No decision has been made. At the moment, the Chancellor will check the possibility of amending the Infection Protection Act for a vote in the Bundestag, according to bild.de. What changes are planned to be made is not yet known. The media report that we are talking, for example, about the automatic onset of quarantine, if the incidence rate, R-indicator and other factors, together, exceed a certain value.
If Merkel takes this path, she will "bypass" the need to adopt "recommendations" during conferences with prime ministers. However, Merkel cannot completely exclude the federal states from the decision-making process. An amendment to the Infection Protection Act must be ratified by the Bundestag and then by the Bundesrat. Experts believe that with this step, Merkel plans to increase pressure on the prime ministers in order to persuade them to approve the bill.
CDU Presidium member Norbert Röttgen stressed: "It's not about weakening the position of the federal states. It's about the federal government being able to act at all. "
Germany says this:
Germany plans to sign bilateral contract for the supply of Sputnik V
Application deadline for reduced workday benefits will be extended
The minimum wage for cleaning staff will rise
Caring for relatives in Germany: More paid weekends