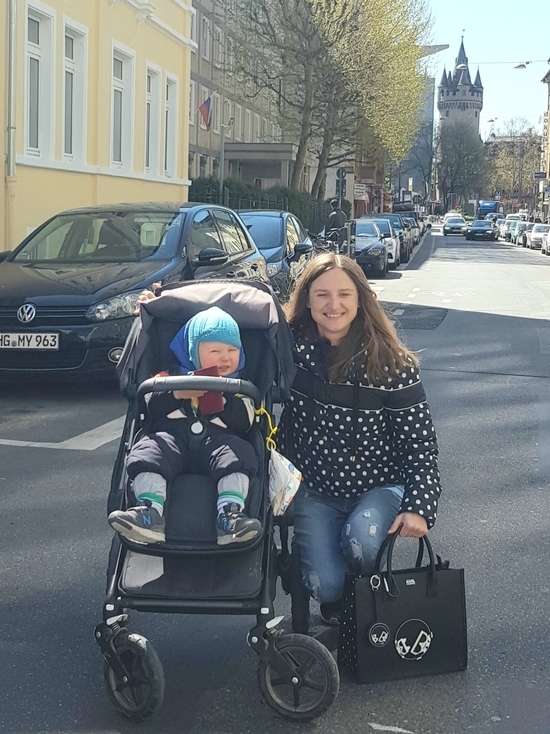 Despite the still growing number of people infected with coronavirus and fear of a pandemic, the country's residents continue to live and believe that the situation will soon return to normal and it will be possible to take children on vacation to the sea again or visit grandparents in Russia; that friendly strong handshakes will again become a part of our life…
Our reader, Vera Del, also planned to fly to Russia. The woman had to resolve the issue of obtaining Russian citizenship and obtaining a primary passport for her eight-month-old son Maximilian. With this, she turned to the service bureau "MKServices" in order to get assistance in registration in the context of a pandemic.
In a conversation with our correspondent, Vera said that she did not believe in the possibility of such a quick paperwork in the current situation. She is sincerely grateful to the service bureau for the clear, well-coordinated work of the employees, their qualified answers. Even at the stage of the first call, she realized that she got to the specialists and all the documents would be drawn up as quickly as possible, and, what is important, correctly.
"It's great that there is such a service that makes life much easier. The employees helped to prepare all the necessary documents, checked their correctness and ensured the fastest possible processing! " – Vera Del laughs. "A trip to my relatives will take place! You can buy tickets. "
And the employees of the service bureau "MKServices", in turn, thanked Vera and in her person all her numerous clients, for their trust, for the kind words addressed to them. It's so nice to receive gratitude and, most importantly, to help people!
If you also have questions in connection with the preparation of documents for the Consulates General of Russia, please call 069 9999 8096. Or go to the website.
Germany says this:
Launched a new service for transferring money from Germany without commission
Merkel is soon expecting a vaccine for children 12 to 15 years old and fears "dire situation in primary schools"
How often an employer should test an employee for Coronavirus