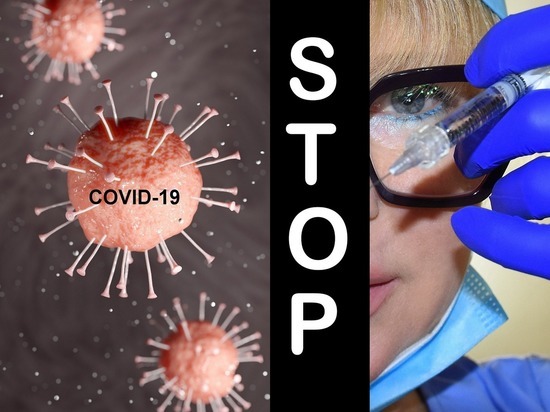 Mutated strains of coronavirus have become the reason that quarantine mitigations can be introduced no earlier than reaching a coefficient of 35 in seven days per 100,000 inhabitants on average in the country. "Due to the uncertainty surrounding the spread of mutated strains, the next step towards emerging from strict quarantine can be taken with a stable 7-day incidence rate, at a maximum of 35 new infections per 100,000 inhabitants on the national average," – reads the resolution adopted by Chancellor Angela Merkel and the prime ministers of the federal states. Despite statements by many politicians that a long-term plan to exit quarantine – counterproductive, it still exists, as reported by the newspaper "Bild".
The virus cannot be eradicated. Whether we like it or not, we have to live with him, explains Merkel. Normalization of life is possible if the number of infected is at a consistently low level. It can be ensured through restrictions at the first stage, and vaccination at the second. The second stage, as it became obvious, takes more time. Corona and incidence rates will keep us occupied for a long time to come. What steps and at what values ​​does the office plan involve? When enterprises will be able to start working again in various spheres of public life – culture, sports, retail trade, gastronomy, tourism, entertainment.
Incidence rate below 35
If the incidence rate falls below 35, music schools and other out-of-school education institutions will be able to reopen in stages. It will be possible to conduct sports activities in fixed sports groups, as "outside and inside" (keeping a distance). Where keeping the distance is impossible, it will be possible to practice only in fixed groups and only outside.
Trade will be able to "spread its wings" by opening the doors in compliance with the limit one buyer per 20 sq. M. m of retail space. Restaurants will also work. But only family members can be at the same table. It is also planned to introduce restrictions on opening times for catering establishments.
Hotels for tourists will remain closed. The meetings will be limited to five people from two households. Permanently allow outdoor events.
Incidence rate below 20
Cultural institutions where visitors gather for a long time and are in "permanent places" will gradually be able to resume work, for example, concert halls. Then it will be possible to visit museums. The opening of "cultural institutions with agreed duration of stay and travel" will gradually expand.
Trainings and competitions of large groups will be possible both outside and inside. In sports where keeping distance is not possible, large groups should be able to train outside and groups with regular participants inside.
In stores, one customer can be on 10 square meters of retail space. Once again, services that require close contact will be able to be carried out, subject to the mask regime. The restaurants will allow groups of five from two households to meet. The work of catering will be limited in time.
Hotels will open "according to similar rules." Outdoor events can be conducted with the participation of more people, in closed rooms this process will take place "gradually". 10 people from 3 households will be able to meet together.
Incidence rate below 10
In Germany it will be possible to go to cinemas again. In cultural institutions where visitors stay for a long time, being in "fixed seats", tickets should be sold taking into account the distribution of seats "in a checkerboard pattern" to ensure a minimum distance of one meter.
In "sports where distance is not possible" training and competition of large groups "outside and inside" should be possible. Gradually, it will be possible to provide again all services requiring close contact, "even without a mask."
Groups of up to 10 people will be able to spend a pleasant evening in the restaurant without observing the curfew. The hotels will earn fitness and wellness offers in hotels with "similar rules".
"Active rest" outdoors and indoors will be "expanded", "10 people" will be able to spend time together – without specifying the number of households.
Germany says this:
Germany: Federal state opens primary schools and kindergartens from 15 February
Germany: Volunteers help students during distance learning for free
Germany: Financial assistance to families, Hartz IV recipients, self-employed, cultural workers and businesses
Save 3-year-old Kolya: the child has a chance