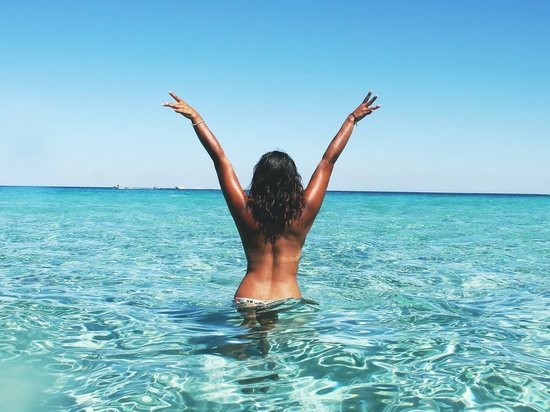 On March 22, at a conference between Angela Merkel and the prime ministers of the federal states, it will be decided whether tourism will be able to resume its activities at Easter. And on Trinity? If so, to what extent. Most experts, despite the possibility of express tests, are extremely pessimistic about the opening of hotels and a sharp increase in population mobility. TUI and others say travel is possible as a vast array of tools have been developed to protect citizens from infection. Should you book your vacation now? Under what conditions can you cancel your trip and get your money back?
The federal government has extended the ban (Einreisesperre) on air, rail, bus and shipping from regions with a high prevalence of infectious mutated strains until March 17. The ban included the small African states of Lesotho and Eswatini, Brazil, and three European countries: Ireland, Portugal and the United Kingdom. Germans or foreigners living in Germany can continue to enter from these countries. The exemptions also apply to transit passengers and the movement of goods.
In addition, about 160 of the nearly 200 countries around the world are now classified into one of three risk categories for coronavirus infection. For the lowest level, the test obligation applies no later than 48 hours after entry and the ten-day quarantine obligation, which can be released five days after the second negative test.
At the time of this writing, no news of the end of the ban has been made public. In connection with this situation, many fear that the tour booked today will not take place in the summer.
Tour operators in Germany have reacted very actively to this situation. They are trying to save their customers from uncertainty about the future with the help of special rates.
TUI was the first major tour operator in Germany to include flexible rates in their surcharge offer. For a trip price of up to € 2,500, the surcharge is € 39 per trip over the regular price. TUI customers can rebook or cancel free of charge 14 days prior to departure.
Likewise, FTI Touristil offers its customers with so-called Pauschalurlauber packages to cancel the flight using the Flexplus tariff as soon as possible and free of charge. It can be booked at an additional cost of 3% of the trip cost, but not more than 300 euros. This means that package tours can be canceled free of charge 15 days before departure and rebooked free of charge up to 14 days before departure. If the client uses the specified tariff, his deposit – minus the paid surcharge – will be refunded. The offer is valid until October 31 of this year and is also available for some scheduled flight packages.
At Schauinsland Travel, Flex2Relax customers can rebook or cancel their trip 22 days before departure and no regular fees. The rate can be booked for € 29 per person until the end of April. There is no additional charge for children. Schauinsland Reisen offers its flexible rate not only for package tours with charter or scheduled flights, but also for individual hotel and flight bookings.
Der Touristik offers free cancellation and rebooking 14 days before departure for many trips booked up to and including February 28 and departing until October 31, 2021.
Germany says this:
Germany: pollen in the air increases the risk of coronavirus infection
Germany: bonuses and allowances for workers "on the basis"
ALDI Recalls Beloved Sausage Due To Danger Of Salmonella Contamination