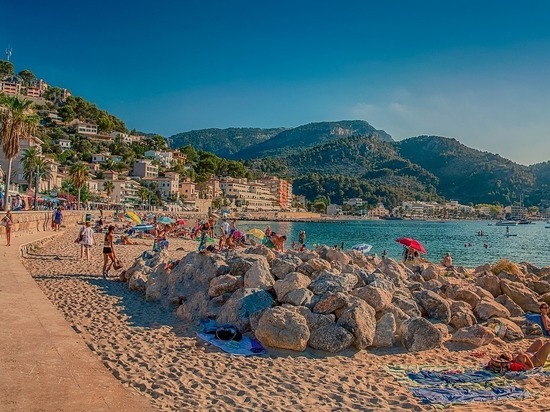 Due to the decrease in the number of infected people, Mallorca is no longer a risk zone. This fact has caused a huge demand for flights to this Spanish island. Eurowings, a subsidiary of Lufthansa, announced the opening of hundreds of additional connections for those who decided to fly to Mallorca at Easter.
Last Friday, the Robert Koch Institute decided to remove Majorca, the other Balearic Islands and several regions of Spain from the list of coronavirus risk areas. Thereafter, the flights were "completely sold out in no time," Eurowings reported. Therefore, the "previously scarce" offer for flights to Mallorca was significantly increased by the start of the Easter tourist season. The airline has planned 300 additional flights.
Bookings have skyrocketed "across the country," Eurowings explained. Therefore, flights will be operated from several airports: Dusseldorf, Cologne-Bonn, as well as Hamburg and Stuttgart. To board the plane, tourists are required to provide a negative PCR test result.
Germany says this:
Tuition premium will double
RKI predicts a shocking incidence rate for Easter – up to 500
Schools want to close before Easter