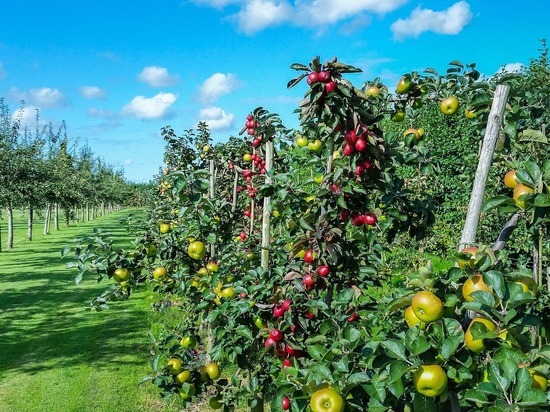 An orchard named after Zoya Kosmodemyanskaya will appear in the Tambov region. More than 200 apple and pear trees will be planted on May 8 at the entrance to the village of Borshchevka.
The village of Borshchevka was not chosen by chance. Here 50 years ago, the Zoya Kosmodemyanskaya Museum was created, where more than 3 thousand exhibits are stored, most of which are genuine things. Letters from the front, books, archival documents. The head of the museum, Lydia Shebunova, came up with an initiative to plant a garden, and the fruit trees will be provided by the local farmer Vyacheslav Vishnyakov. As conceived by the authors of the project, a plaque with the names of soldiers who died in the war will be installed near the seedlings.
Volunteers will take part in laying the garden. Also, the organizers invite everyone to join and plant a tree in memory of the front-line soldiers. The event starts at 12.00 (6+).