The mayor of Yalta, Yanina Pavlenko, instructed the developer to bring the park territory to perfect condition within a week.
On the eve of the Commission of the Council of Ministers of Crimea, which included the head of the Yalta administration, heads and representatives of the regional ministries of information, ecology, as well as residents of the village of Foros, they checked the park for the fact that it was clean and tidy. During the raid, a number of violations were revealed in terms of maintaining roads, cleaning storm drains and drainage systems, as well as keeping the territory of the park where the builders live clean. Today, the developer has begun to correct the violations.
– Today we went out to clean the territory where the builders live. Despite the fact that this part of the park does not belong to walking, but is economic, it was in a deplorable state. With the employees living here, a conversation is held daily on the fact of compliance with cleanliness. Unfortunately, this does not always work. Therefore, we resorted to more severe measures, namely fines. We will punish with the ruble, – said the curator of the construction site Kira Maslova. Additional waste containers have been installed throughout the construction site, she said.
Now in the park, work is underway to clean stormwater and drainage systems from construction waste, as well as from last year's grass and stones. In addition, the entire territory of the park is cleaned from household waste. Within a week, the developer undertook to tidy up the roads adjacent to the construction site.
– For the remaining time we will work out the issue with roads and construction technicians. Namely, we will put up an automatic car wash post that will clean the wheels of cars. I would like to draw your attention to the fact that construction work is underway here, there may be such moments. Nevertheless, we will definitely strengthen control over the cleanliness and condition of roads, – added a representative of the developer.
Abandoned sanctuary: top 7 most amazing objects of the peninsula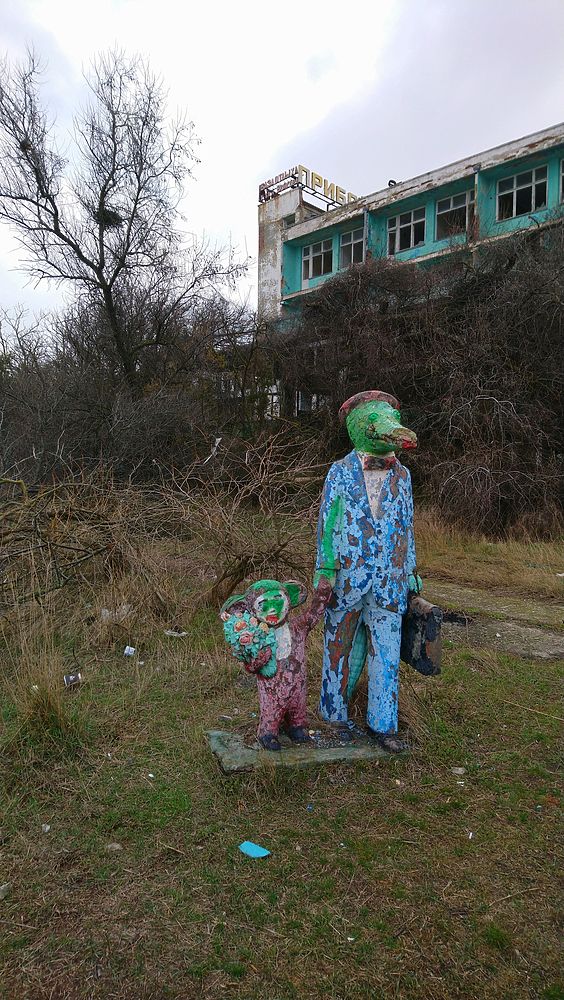 See the related photo gallery