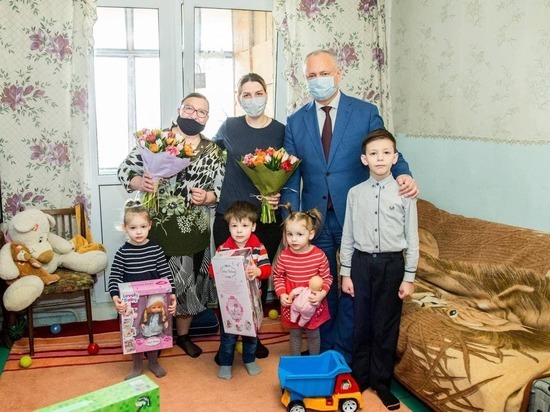 On the eve of the Holy Easter holidays, Igor Dodon visited the Spina family in Chisinau, where four children are lovingly raised: a 9-year-old boy and triplets: a boy and two girls aged two and a half.
Currently, the mother of the children, Elena, alone takes care of them, since the head of the family went to work abroad. Considering that it is difficult for a woman to walk alone with triplets, she turned to the chairman of the PSRM with a request to help her with the purchase of a stroller for three children.
"I wished my mother good health, patience and joyful moments surrounded by children. In addition, we gave the family a stroller and a bed for three, children's room furniture, toys, school supplies, fruits and other food.
On these bright days of the Easter holidays, let us show solidarity, give others smiles and joy. Good deeds continue! " – wrote the leader of the socialists after meeting with the Spinu family.