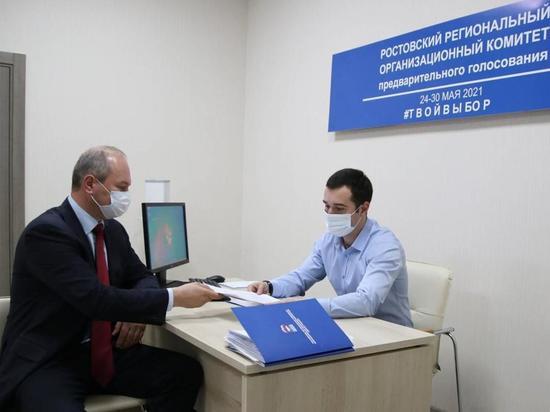 Vitaly Kushnarev, who served as head of the administration from 2016 to 2019, decided to run for the State Duma from the United Russia party.
The former mayor has already submitted the necessary documents to participate in the preliminary voting on April 19.
– I plan to be elected in Voroshilovsky and Pervomaisky districts of Rostov-on-Don, Aksaysky district and the city of Novocherkassk. These territories are united into one constituency under number 152, – said Kushnarev, – I am ready to share my ideas, as well as accept proposals from you.
According to Vitaly Kushnarev, he plans to support local producers, take measures to strengthen the independence of municipal budgets and return the program for the reconstruction of courtyards, which will allow for the repair and improvement of all courtyards in Russia.
– In the first place is the question of the financial dependence of budgets on subsidies. Rostov gives the lion's share of income to the higher budget. About 20 percent remains for their own development – this is extremely insufficient. I want to help Rostov and other municipalities in solving this problem.
Vitaly Kushnarev was born in the mining village of Mikhailov, Tatsinsky district. The man began his career in the municipal service in the city of Belaya Kalitva. Later, in 2010, he began his work in the Government of the Rostov Region. And four years later he headed the Ministry of Transport.
From 2016 to 2019, Kushnarev served as the head of Rostov-on-Don. Now the man is 45 years old and he heads the board of directors of JSC Regional Development Corporation.
During his work in the authorities, Vitaly Kushnarev took part in the construction of the Platov airport and the transport ring around Rostov. Over the years of his work, the Rostov-Arena stadium, the Don Rowing Canal, numerous transport interchange systems and other socially significant objects that are popular with Rostovites have appeared in the city.
Moskovsky Komsomolets found Vitaly Kushnarev in Odnoklassniki.