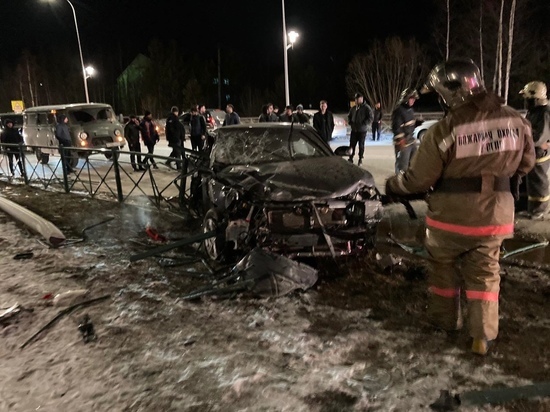 On the night of April 22, residents of Noyabrsk posted photos from the scene of a serious accident on a social network. According to them, a Toyota passenger car crashed into a road fence. A post about this was published in the public "Noyabrsk Incidents" in "VKontakte".
A severe accident occurred at the intersection of Muravlenko and Entuziastov streets in Noyabrsk. Eyewitnesses report that the driver survived. Meanwhile, the car received significant damage: little was left of the car.
It should be noted that in the summary of traffic police incidents, in which the inspectors include accidents with injured and dead, this incident does not exist – obviously, the driver of the foreign car did not need the help of doctors.
Earlier we talked about how a fatal accident happened near Nadym, one of the cars burned down on the road.