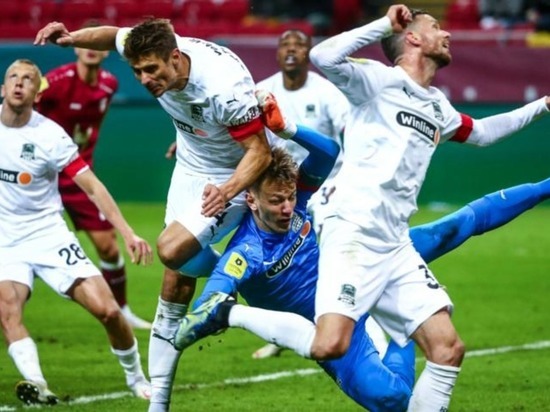 Yesterday, April 25, FC Krasnodar played away with Rubin Kazan. The meeting within the next round of the RPL ended with a score of 1: 0 in favor of the "Bulls" and became the first victory for the club after the arrival of a new coach – Viktor Goncharenko.
The only goal for the team was brought by Alexey Ionov at the beginning of the match – in the 17th minute. In the second half, "Ruby" tried to recoup, but did not succeed.
After the game the coach of "Krasnodar" said that the victory was not natural. According to Goncharenko, the players deserve it, as they have created enough chances to win. "We wanted to win in order to return the players to the victorious path," the coach added.
As a result of 26 rounds, "Bulls" with 38 points are on the 10th line in the RPL standings. The next meeting will take place on the field of "black-green" – against "Sochi". The game is scheduled for May 1st.