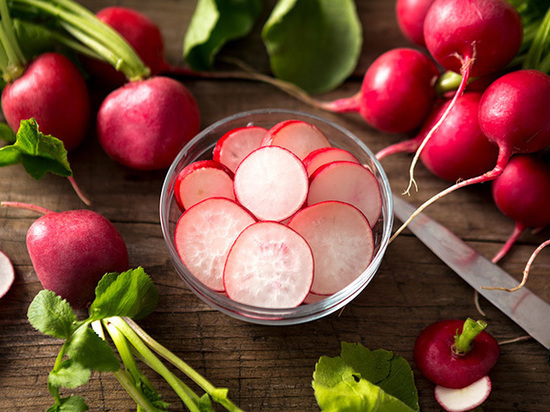 Many gardeners like to grow radishes. Radish contains many nutrients (calcium, potassium, iron). It is especially indispensable in early spring, when the lack of vitamins in the body affects.
As the agronomists of the Kostroma branch of the Federal State Budgetary Institution "Rosselkhoztsentr" explained: the best predecessors for radishes are tomatoes, cucumbers, and onions. You should not grow it after cabbage, radish, since they belong to the same cruciferous family and have common pests.
In open ground, radish seeds are sown when the soil warms up to a depth of 5 cm. Sowing is carried out in grooves to a depth of 2 cm. During the germination period, watering is rarely carried out, and during the formation of a root crop, the need for water increases. Lack of moisture leads to shooting. Radish is damaged by strong cruciferous flea beetles. In the fight against them, you can use ash or spray with tobacco infusion.
We recommend growing such varieties as Zhara, Zarya, French breakfast, 18 days, Alex, Champion.