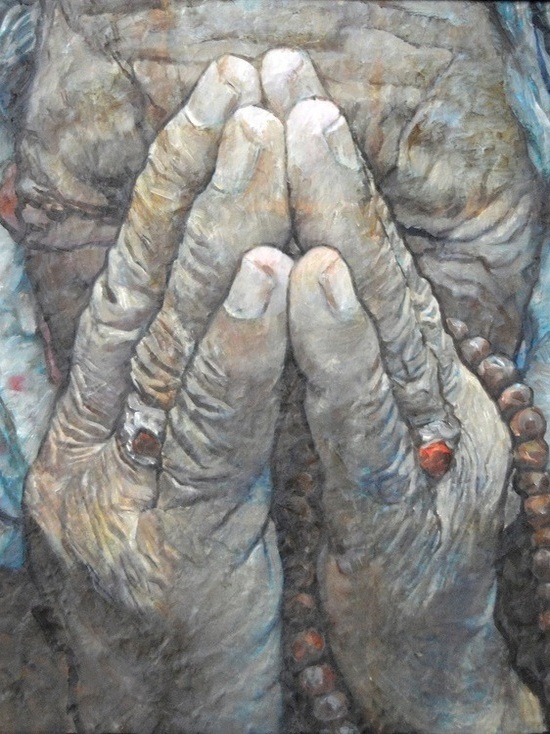 An exhibition of fine art "In memory of Vladimir Oshlanov" opens at the National Museum of Kalmykia named after Nikolai Palmov.
The exhibition will open tomorrow on the birthday of Vladimir Oshlanov, who would have turned 60, and will run until May 25. The exhibition includes 52 works created by the artist, from the late 1980s to the day of his death in February 2015.
Among the paintings there are many works dedicated to the past of the Kalmyk people: "Fyodor Kalmyk", "Service of the Steppe", "Caravan in the Steppe" and many others. A number of works are devoted to the Buddhist theme, on which the author worked in the last years of his life – "Bagesha", "On the path to enlightenment", the series "Treasures of Buddhism", "Meditation".
Vladimir Oshlanov, a graduate of the Pavel Vlasov Astrakhan Art School, held a worthy place among the famous Kalmyk painters. A talented and bright artist was an active participant in regional, all-Russian and international exhibitions and competitions, presenting paintings of different genres and trends. He also worked as a graphic designer. In particular, he participated in the creation of the interior of a Buddhist temple in Moscow, the Seven Days Pagoda in Elista.