In Russia, children with HIV diagnosis are being adopted more often. This was reported in the "Children +" charitable foundation, noting that there are now 500 infected inmates in the country's orphanages. Izvestia talked to foster parents and learned how such families live, what problems they face and why they do not regret their decision to take a child.
"We need support from loved ones"
In Russia, children with HIV are being adopted more often. If in 2019 there were more than 600 infected children in orphanages in the country, now there are 500 of them. There are no small children in institutions in Moscow, St. Petersburg and other large cities, Olga Kiryanova, director of the Children + charitable foundation, told Izvestia.
According to her, in many cases, orphaned children with HIV are taken away by their relatives. Other families more often than not adopt them unintentionally – as a rule, they choose the child they like in the online database, and then learn about his diagnosis.
Photo: Pixabay
– Such parents take the second and third child consciously, because they are not afraid of his status. They understand that children are not dangerous to others, and treat their illness as chronic, says Kiryanova.
Children with HIV need the support of close people – especially at the moment when they learn about their diagnosis, they need control in constant therapy, on which their life and health depend. Therefore, the director of the fund is sure, it is important for them to grow up in families and work with psychologists.
Izvestia spoke with parents who adopted or adopted infected children and recorded their stories.
"A thin, sad look to the side"
Initially, a Muscovite Alexandra V. (name has been changed) did not plan to take a child diagnosed with HIV. She had a complete family, a job, an apartment, two cars, her children, pets and a desire to help the orphan. Like most future adoptive parents, she and her husband were going to adopt a healthy child into the family. But it turned out differently.
– Once a friend on social networks shared a photo of a 10-year-old boy. We found his profile on the "Children are waiting" website. From the age of two in an orphanage, my mother died, according to the documents, my father is gone The boy was small and slender, his hairstyle disheveled, a sad look to the side. The whole family immediately made a decision: our son! – says Alexandra.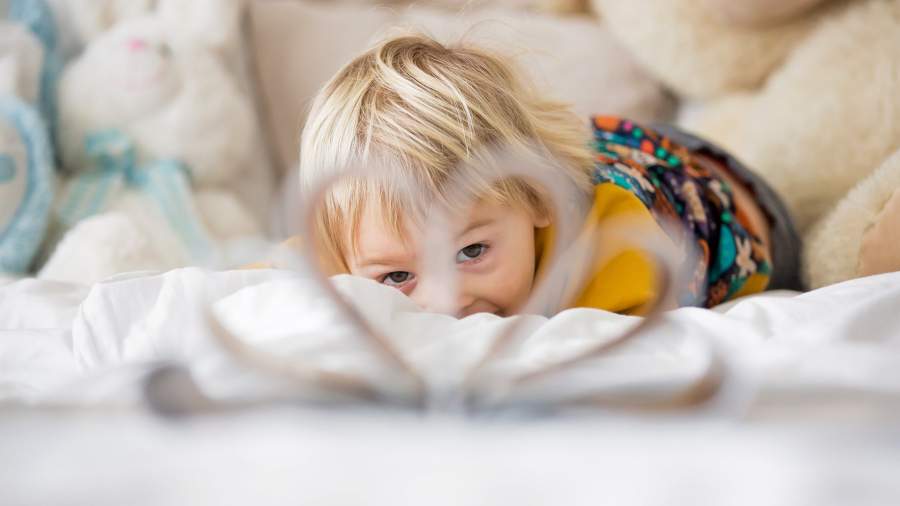 Photo: Depositphotos
Danya (the child's name has been changed) lived in another city, and the woman called his care. I came across a good specialist, who immediately named the HIV diagnosis – "if you are not ready, you shouldn't go, just waste your time and money." She explained that there is no queue for such children, and there are not so many people willing.
– The diagnosis scared me, – the interlocutor of Izvestia admits. – And my husband was very upset. We were afraid not of the possibility of domestic infection (this is a myth), but of the fact that the child would get sick and die early, and we could not stand such an outcome. We knew very little about HIV back then. But the boy sunk into his heart, so we plunged into the topic, talked with the doctors we knew, and learned that today it is not fatal. Children take therapy, donate blood on a regular basis, live an almost ordinary life: they go in for sports, study, go to circles. And we took Danya from the orphanage. It was not easy, but we made it through.
Difficulties in adaptation
At first, difficulties arose not at all because of Dani's diagnosis. The adaptation in the family lasted about two years. According to Alexandra, some problems still remain – but they are not connected with HIV, but with the consequences of the boy being in an orphanage.
– He did not know how to do simple things – make himself a sandwich, cut an apple. I could not think of what to do, with tears I accepted the request to throw out the trash, – recalls the adoptive mother. – On the first day at home, he woke up at seven in the morning, made his bed and sat motionless until we woke up. He did not know how to spend time on his own, because before he had everything by the clock, and the family assumes great freedom. And we had to teach Danya to live an ordinary life.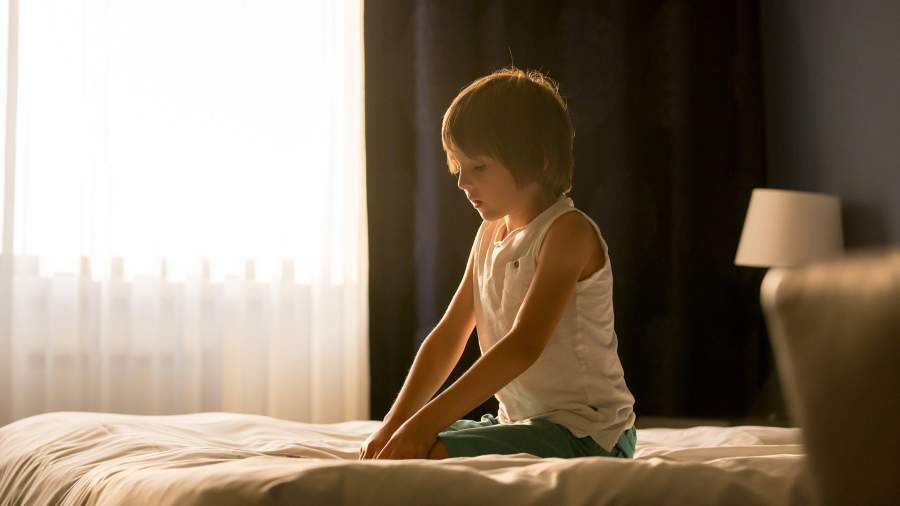 Photo: Depositphotos
The first year, she admits, was difficult for everyone – both the parents and the boy himself. Danya asked to go back to the orphanage, because everything was hard for him – to study, to communicate, to shop in the store. There were a lot of things: "you are not my mother, you have no right to tell me anything", "you are a bad family", as well as disobedience, lies and runaways from home.
– He was in constant stress, lied, harmed blood children. I don't really want to remember this time, I often cried then, I thought that I had made a mistake, but there was no turning back. My friends supported me – foster mothers, we called each other, corresponded, shared our experience, and it became easier. I read a bunch of books and got a lot of experience in parenting, says Alexandra.
Seven years have passed. Now Alexandra's family lives like other, most ordinary families. She adopted another boy. All the children call Alexandra their mother, and it would be difficult for a stranger to understand who is native and who is adopted.
– We have our favorite games, we love the sea. The son reads a lot, is fond of cycling, he has friends and a girlfriend who knows about his diagnosis and accepts it. In the orphanage, Dani had many "additional" diseases – dermatitis, allergies, problems with lymph nodes. Everything has passed at home, – notes the interlocutor of Izvestia.
"We do not think about the diagnosis"
The family does not think about Dani's diagnosis, Alexandra admits. The teenager drinks one pill once a day. He donates blood once every three months – he has an undetectable load of the virus in his blood, which means that he is not dangerous to others.
– We hide the diagnosis, because society is not yet so tolerant of such guys. There are fears, fears and myths. But even if the son gets hurt, and his blood somehow miraculously gets into someone's wound, there will be no infection. If he messes up the toothbrush, too. People have an irrational fear of HIV, because for many years we have been told that it is a deadly disease of drug addicts and prostitutes. Today with HIV it is possible to create families and give birth to healthy children, – says the woman.
Photo: RIA Novosti / Vladimir Song
A separate story, she said, is the child's acceptance of his diagnosis and adherence to therapy. In this, Alexandra's family is helped by the psychologists of the Children + Foundation, with whom Danya has been working for three years. There, teenagers work with emotions, learn the correct reactions and behavior in society, and deal with difficult situations.
– They say that for a child to "move away" from the system (orphanage), it takes as much time as he spent there. We need two more years, – says Alexandra. – On the second point, while I control the medication intake, he can still miss. This is sad, and this is the main task of foster parents – to teach such children to take care of their health, take responsibility for their lives and, strictly observing the intake of pills, to be safe for others.…
Irina N. (name has been changed) has six children, five of whom are adopted. Two of them are diagnosed with HIV. She adopted Dasha (name has been changed) 11 years ago, when she was seven. I saw the girl in social advertising, and then accidentally met in the children's clinic, where she arrived with her son.
– Of course, we had fears. We were not afraid to get infected; rather, we did not know how society would react. Then we talked with other foster families and decided. Together with Dasha, they took her brother, he turned out to be healthy, – she says.
According to the woman, despite the different status, the life of the children was almost the same. Both went to school, went to children's camps, swam in the pool and played sports.
"A few years later, we took in a couple of other children. It is the other way around: the boy has HIV, but the girl does not. The parents of the children died, and they ended up in an orphanage, – says the interlocutor of the portal. – Katya and Misha (names have been changed) have been living with us for three years. Nobody, not even grandmother and other close relatives, knows about the illness of our children. We believe that there is no need to tell them.
Now Dasha is almost 19 years old, and Misha (name has been changed) 14. The girl was told about the diagnosis as a teenager – her adoptive mother saw her trying to find information about her pills on the Internet.
– I sat down next to her and calmly talked about her illness. She said that she needed to constantly take medicine to be healthy. Then she was taken to a special psychological group for teenagers. She took everything fine, – Irina recalls.
Photo: Global Look Press / Marco Passaro / Keystone Press Agency
Several years later, Dasha decided to tell her friends about her diagnosis, who supported the girl. Problems arose only with a young man, who at first was afraid of the disease and decided to end the relationship. But then, after a joint visit to a psychologist, they made up and are still together.
– I still haven't said anything to Misha. He already had to endure many traumas in life – the death of his parents, grandmother, an orphanage, adaptation in the family. Now he goes to a psychological group, where they prepare him, explain what immunity is, how to maintain it. When he is ready, he will find out about everything, – says Irina.
Dasha and Misha regularly take therapy, because their viral load is undetectable. While the procedure is under parental control: sometimes one of them forgets to take a pill. Then the mother has to remind them of this, because their health and life depend on the level of the drug in the blood.
"Assess your strengths"
There are many families similar to those where Dasha, Dana and Misha were lucky enough to get. But there are also sad stories, says Alexandra V. For example, once a woman took a preschool girl under her care and returned her on the second day.
–– The foster mother graduated from the school of foster parents, knew about the diagnosis and was ready for such a child (as it seemed to her). Then the girl fell, and her tooth fell out and she started bleeding. The woman got scared and took the baby into custody, although everyone understands that the disease cannot be transmitted this way, "says the interlocutor of the portal. –– I can't blame her, the fear of the disease turned out to be stronger, but I really feel sorry for the child. Secondary return destroys children, strengthens them in the confidence that they are "defective", therefore both the first family and the second abandoned them.
A person with HIV who regularly takes therapy and has reached a constant undetectable viral load cannot be contagious to others, says doctor Anastasia Patran. In case the child gets hurt, you need to treat the wound, and then wash your hands and rub them with an alcohol solution. You cannot get HIV through everyday life, through tears, sweat and common objects.
Parents who are going to adopt a child with HIV should make a balanced decision and assess their strengths, says Elizaveta Tokareva, a psychologist at the Children + Foundation. They need to study information about the disease and how it is transmitted and, perhaps, communicate with other families, ask them to share their experiences.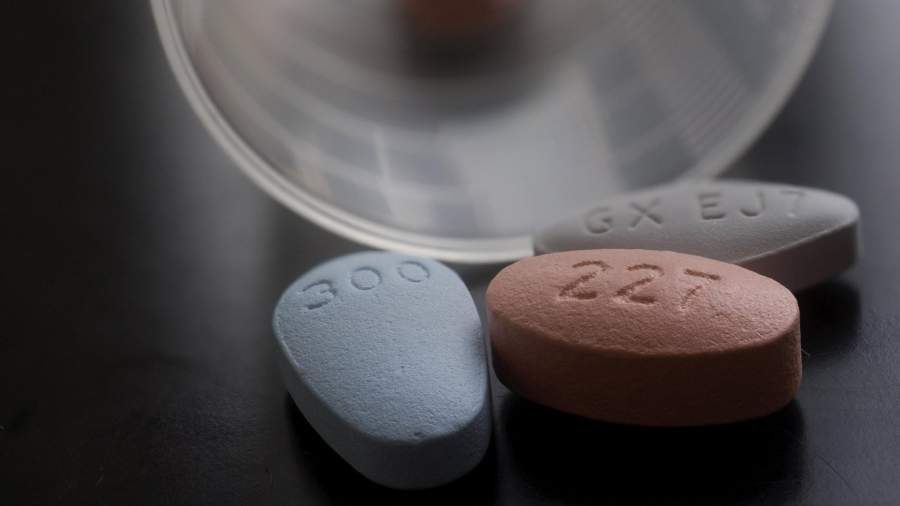 Photo: Global Look Press / Martin Dr. Baumgärtner / imagebroker
– It is important to understand that such children are no different from ordinary ones: they can choose any profession, create families, give birth to healthy babies. There are no special restrictions for them, – says Elizabeth. – Difficulties in adaptation in the family may arise regardless of the diagnosis. There are, of course, some peculiarities – for example, you need to visit a doctor and monitor the intake of pills. Children who live in a family have a higher level of adherence to therapy. This largely depends on the fact that they have a meaning in life, dreams and goals.
According to the psychologist, the key problem for people with HIV today is not a medical one (with regular therapy, they live a completely normal life), but a psychological one. The disease is still stigmatized and fearful. Therefore, it is very important to correctly tell the teenager about the diagnosis and teach him how to live with him – for example, how to behave in hospitals and in relationships with girls or young people.
– It is best to do this before 12 years old. When adults say this later and do not explain anything, and a teenager then reads about HIV on the Internet, it can be a traumatic experience, says Elizaveta.
Families who plan to take a child with HIV from an orphanage, as well as a healthy teenager, need to prepare for spending on tutors and, possibly, psychotherapists, adds Alexandra V.
– Medicines, blood sampling and monitoring are all free of charge. Take the PDS (foster parent school), make an informed decision, and remember that it is yours. You should not expect gratitude or return from adopted children – this may not be the case. Your task is to fit a child with HIV out of the system into the ordinary world, help him accept the diagnosis, socialize and give him a profession. All this may not work out, and you need to be prepared for such an outcome. But half of the result depends on us, the adoptive mother is sure.