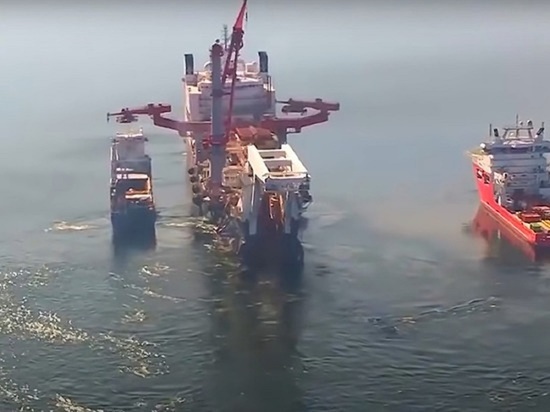 In Germany, local environmental organization Nabu has filed a lawsuit against the German regulator's permission to build Nord Stream 2. This is stated in a statement by the press service of the organization.
This lawsuit concerns the unfinished section of the pipeline in the exclusive economic zone of the Federal Republic of Germany. According to the statement, the project is allegedly destroying the habitat on the seabed "in an area of ​​more than 16 football fields." Moreover, the total area of ​​influence is more than ten times larger.
They also do not understand why Germany needs this pipeline in principle. It is emphasized that the project is a "dinosaur of infrastructure" of non-renewable energy. It "jeopardizes the energy transition."
The claim was preceded by an objection procedure. It began in 2018 and was last expanded in March 2021 after the approval of the second amendment. BSH ultimately dismissed this objection in April 2021. After that, environmentalists decided to sue. Due to a complaint filed, "construction work on the German site is not yet permitted."
Earlier, Bundestag deputy Waldemar Gerdt said that the consequences of refusing to build the Nord Stream 2 gas pipeline would be catastrophic, primarily for Germany. According to him, in case of refusal to build, Berlin will have to pay 12 billion euros in penalties, as well as urgently look for a replacement to cover the energy deficit. The situation will have an extremely negative impact on the economic situation in the country.
Read also "The consequences of abandoning Nord Stream 2: Devastation and famine" are disclosed