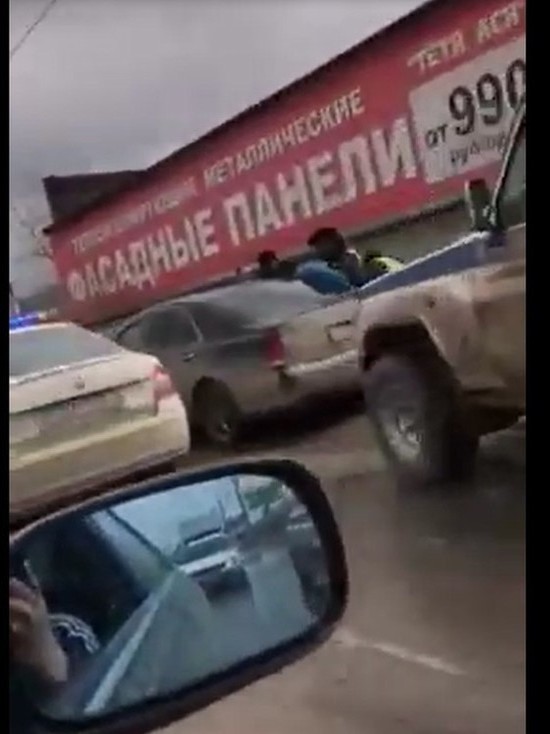 In Yuzhno-Sakhalinsk, local residents witnessed harsh detention. Traffic police officers stopped a Toyota Crown after a chase on Ukrainskaya Street.
Only three crews managed to stop the car at once. He ignored the stop requests. A foreign car was stopped near house No. 72, the driver and passenger were surrounded by six policemen.
Drug courier detained in Yuzhno-Sakhalinsk
Watch the related video
According to the State Traffic Safety Inspectorate of the Ministry of Internal Affairs for the Sakhalin Region, during the search, drugs were allegedly found in the car – the substance was sent for examination.
Earlier on Sakhalin, the police dog found the robber in the bushes – Bianca and her colleagues managed to detain him.