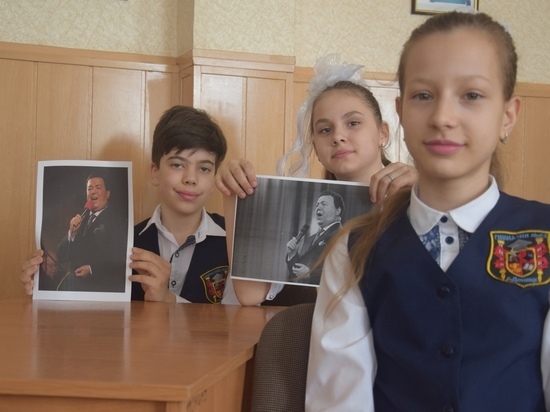 Young Donetsk residents remembered people to be proud of.
On April 23, all municipal educational institutions of Donetsk held class hours dedicated to their famous graduates – people who made a great contribution to the development of the region.
Educational events were held within the framework of the republican action "Outstanding citizens of Donbass". The schoolchildren got acquainted with the great achievements and achievements of our fellow countrymen: Joseph Kobzon, Anatoly Solovyanenko, Tatyana Kravchenko, Vadim Pisarev and other no less outstanding people. During the lessons, the names of pilots and doctors, dancers and actors, athletes and politicians were heard.
As noted in the Donetsk city administration, only Donetsk land could temper the character and give the opportunity to perform actions that have gone down in history.
Let us remind you that rehearsals of the parade, which will be held on Victory Day, have already begun in Donetsk.
Also, the traditional action "Immortal Regiment" is planned for May 9th.