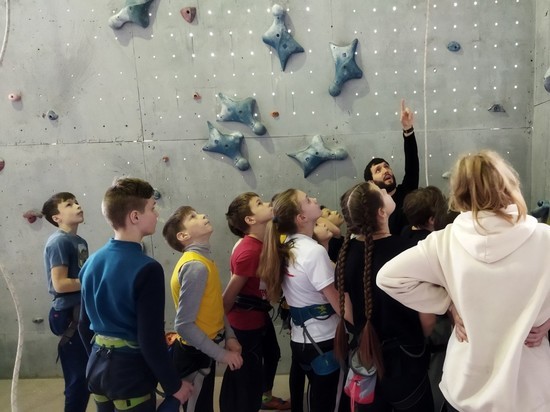 Children from 16 years old and younger had to overcome the tracks for speed and difficulty.
The DPR rock climbing championship in memory of Mikhail Turkevich was held in Donetsk on April 24 and 25. Honored Master of Sports of the USSR in mountaineering, master of sports of international class Mikhail Mikhailovich Turkevich would surely appreciate the dignity of the achievements of Donetsk climbers.
Annual mountaineering camps dedicated to the memory of Turkevich are held in the DPR in the village of Zuevka. As the chairman of the Donetsk regional mountaineering club "Donbass", he dreamed of building a climbing base here.
More than 80 athletes from Donetsk, Horlivka, Makeyevka and Khartsyzsk gathered to honor the memory of Mikhail Turkevich this time. Young climbers were 16 years old and younger. The competitions were held in two types of programs – speed and difficulty.
As a result of the competition, all winners and prize-winners received certificates, medals and valuable prizes.
Recall that at the rock climbing championship, which took place on March 20-21 in Donetsk, the first place was taken by a team from Makeevka.
Donetsk climbers managed to win two valuable awards in Rostov-on-Don.