The branded train "Donetskie Zori" started on May 1 at 10:30 from the station "Pionerskaya".
Donetsk children's railway traditionally opened the new season on May 1. He became the 49th in the history of the educational and leisure institution.
Exactly at 10.30 am the Donetskie Zori train departed from the Pionerskaya station to the Shakhtyorskaya station and back, initiating passenger traffic.
In May, the trains of the children's railroad will take passengers and their parents on weekends. The first flight is at 10:30, the last one at 15:30. Travel time is half an hour.
You can learn about the first flights and passengers of the children's train from our photo report.
Children's railway started operating in Donetsk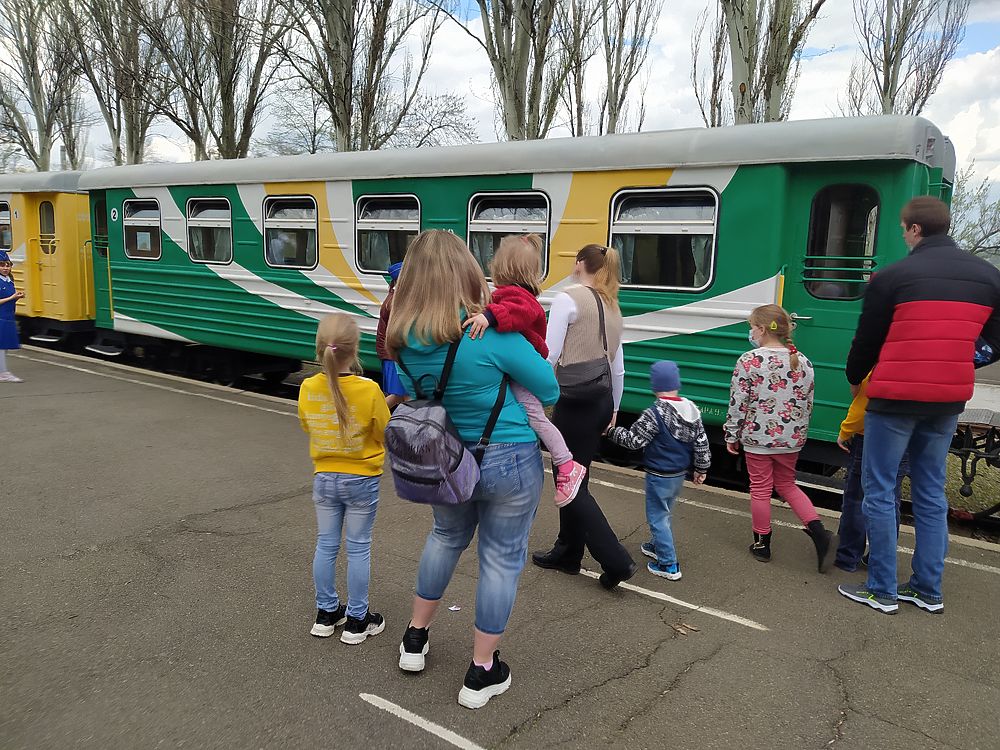 See the related photo gallery
Read also: Victory Day celebration program in Donetsk.