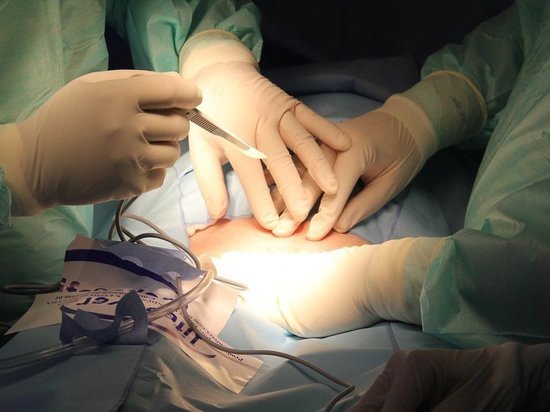 A tumor weighing 48.5 kilograms was removed from a 42-year-old patient at the Blokhin National Medical Research Center of Oncology, the press service of the center reports. It is noted that the patient came from Krasnoyarsk, his weight was 130 kg, then the man lost a lot of weight, but his belly grew to an unusually large size.
The patient found it difficult to walk, sleep, eat and breathe. For Moscow doctors, the tumor found in a man turned out to be the largest in medical practice. The size of the tumor reached 55 cm – this is almost the entire abdominal cavity of a man. The tumor pressed the internal organs to the spine, noted the academician of the Russian Academy of Sciences Ivan Stilidi.
Removing the malignant neoplasm was not easy, since it closed the great vessels. To separate the tumor, three strong surgeons had to hold it for three hours.
At the end of the operation, doctors removed a piece of stretched skin that had formed after removing the tumor. The patient is now undergoing rehabilitation and intends to return to work soon.