U.K. Prime Minister Boris Johnson on Friday said the U.K. is "seeing a second wave" of coronavirus infections — as he says he wants to keep schools and the economy open as much as possible.
"Obviously, we're looking carefully at the spread of the pandemic as it evolves over the last few days, and there's no question, as I've said for several weeks now, that we could expect, and we are now seeing, a second wave coming in," he said.
US-UK TRADE DEAL FACES POTENTIAL HURDLES FROM BIDEN, CONGRESS OVER BREXIT FIGHT
He noted that countries like Spain and France had seen spikes and that was "absolutely inevitable, I'm afraid, that we would see it in this country."
The government implemented "the rule of six" earlier this week that limits gatherings to six people, along with a number of other local lockdowns in an effort to stop the increase in infections the country has seen in recent weeks.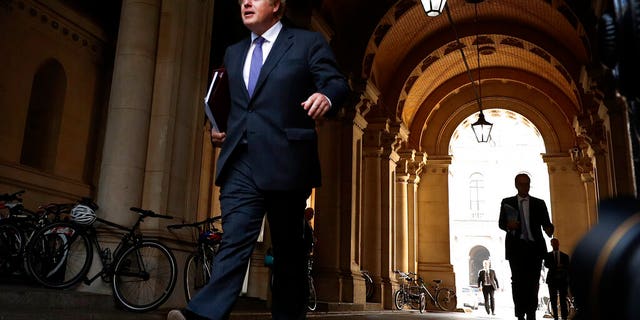 This week, the government tightened restrictions in the northwest of England, the Midlands and parts of Yorkshire in response to local case spikes.
The U.K. has largely opened its economy, including schools — which resumed full, in-person learning at the beginning of the month. Officials have been wary about rolling back those national reopenings, and Johnson expressed similar reservations — although he did not rule out a second national lockdown.
"We want to keep schools open, that's going to happen, we're going to try and keep all parts of the economy open as far as we possibly [can] — I don't think anyone wants to go into a second lockdown, but clearly when you look at what is happening, you've got to wonder whether we need to go further than the rule of six that we brought in on Monday," he said.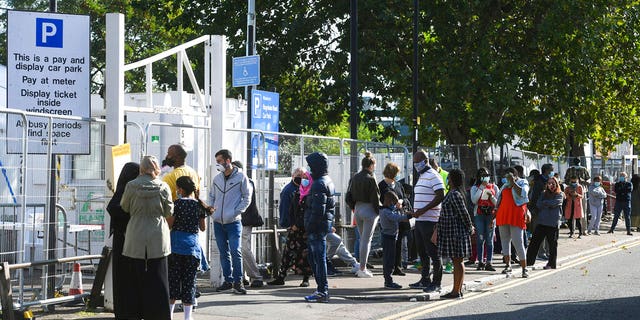 "So, we'll be looking at the local lockdowns we've got in large parts of the country now, looking at what we can do now to intensify that, to bring the rate of infection down there, but also looking at other measures as well," he added.
Sky News reported that officials were considering proposals for a "circuit break" that would involve essential travel to schools and workplaces continuing, but restaurants and bar closed or running on restricted hours.
Johnson later doubled down on how he doesn't want to do a second lockdown: "What I don't want to do is go into a second national lockdown of the kind we had in March and April — I don't want to do that again."
CLICK HERE TO GET THE FOX NEWS APP
A survey released by the Office for National Statistics found that an average of 6,000 in England were estimated to have been infected between Sept. 4-10, about double the previous week.
Meanwhile, the U.K. registered 27 deaths on Friday, bringing the total number of deaths to 41,732.
The Associated Press contributed to this report.