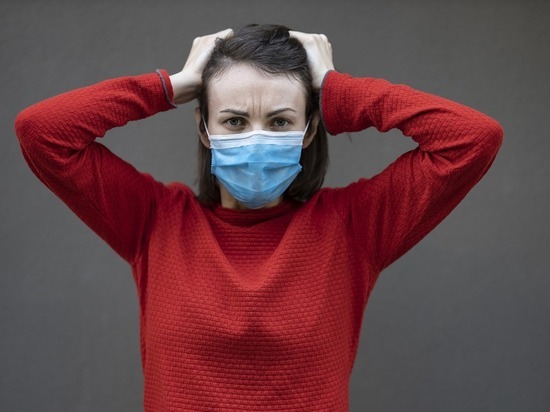 The incidence rate for the week in Germany rose again, reaching already around 140.9, said the Robert Koch Institute (RKI). Intensive care doctors warn of a new sad record for the number of patients in intensive care units in April this year.
The number of people infected with coronavirus in Germany is growing rapidly. According to the estimates of the DIVI Medical Association of Intensive Care Physicians, the peak of coronavirus patients requiring hospitalization, including in intensive care units, will be reached in April. "At the current moment, resuscitators a day across Germany are accepting from 50 to 100 new patients with coronavirus," said DIVI President Gernot Marks in an interview with Augsburger Allgemeine.
"This means that by the end of April the number of seriously ill patients will be 6,000. Probably, the number of intensive care patients will be even greater than at the peak of the second wave, "- such a gloomy forecast was given by the expert, based on the current situation.
Marx called on the federal government, the Bundestag and the federal states to pass the planned change to the Infection Protection Act. According to the doctor, the decree on the introduction of an "emergency brake" for regions where the incidence rate per week exceeds 100, should come into force this week. If the law is not passed soon, the number of patients suffering from severe illness will rise to 7,000. "We are talking about a large number of seriously ill patients and about many people who will not survive," Marx warned.
According to the RKI, the incidence rate in Germany for the week on Tuesday rose to 140.9. On Monday (April 12), the indicator was at 136.4, and a week ago, the coefficient was fixed near 123.
Germany says this:
Keeping savings costs money – 300 banks charge negative interest
Tests and quarantines will be canceled for fully vaccinated
More paid days of childcare during quarantine and mandatory testing in offices
"I have the right in Germany": my son in the fight for gadgets wrote an anonymous letter to the youth affairs department