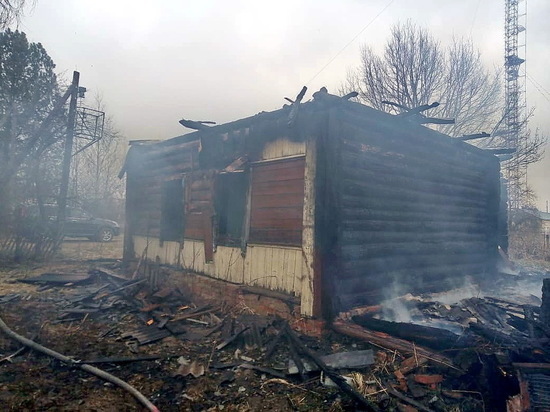 On Sunday, April 17, in the daytime, the firefighters of the Pochinkovsky district received 2 reports of fires almost simultaneously.
The first fire happened on Kalinin Street in Pochinka. Having heated the stove in the bathhouse, the owners went to wash. While in the bath, they smelled a strong burning smell and saw that thick smoke was coming out from behind a boiler with hot water. The wall of the bathhouse was burning behind the boiler. The men themselves could not cope with the fire, they ran out of the bath and called the firefighters. The firefighters who arrived two minutes later coped with the flame very quickly, preventing it from developing throughout the structure.
As a result of the fire inside the bath, the wall and ceilings were damaged on a total area of ​​four square meters.
The second incident took place in the village of Stodolishche within minutes after receiving information about the fire in Pochinka. Residents of Pervomayskaya Street saw a rising column of smoke at the end of the street and went to check what was happening to us. Having run to the place, they saw that the house was on fire. They called the fire brigade.
By the time the rescuers arrived, the fire had covered the roof of the log house. The commander decided to send a hand water barrel to extinguish the fire and called an additional tanker truck. The fire was extinguished.
As a result of the incident, the fire destroyed the roof, and the structure itself burned out from the inside throughout the entire area.
Experts will establish the exact cause of the fires in the near future. The preliminary reason in the 1st case is called a violation of fire safety rules during the operation of stoves, and in the 2nd – careless handling of fire.