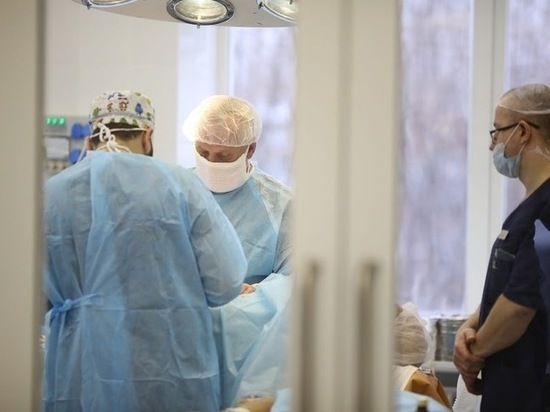 In January, doctors successfully performed a complex operation on a pregnant patient for severe cerebral hemorrhage and stroke. Subsequently, doctors monitored the woman's health, and the other day she had a childbirth.
At the 22nd week of pregnancy, a resident of the Astrakhan region was admitted to an infectious diseases hospital with a coronavirus. In January, she underwent a complex operation for severe cerebral hemorrhage and hemorrhagic stroke. The cause of the hemorrhage was an aneurysm of the cerebral vessel, the press service of the Ministry of Health of the Astrakhan region reported.
With the help of telemedicine, the doctors of the regional hospital consulted on treatment tactics with specialists from the leading medical institutions of Russia. Taking into account the rare combination of severe vascular pathology against the background of pregnancy, colleagues from the capital were invited to the operation. Astrakhan and Moscow doctors performed a successful endovascular occlusion of the aneurysm cavity using microcoils without open access.
Later, the woman was discharged from the hospital for rehabilitation. At the same time, doctors monitored the patient's health status throughout the pregnancy. When preparing for childbirth, specialists took into account all possible risks. On April 16, the patient gave birth to a boy weighing 2550 grams. Specialists assess the condition of the mother and child as satisfactory and prepare them for discharge.