In Moscow, from April 27, they will begin to encourage retirees vaccinated against COVID-19… Now all methods of popularizing vaccination are extremely important, since the epidemiological situation is becoming more complicated, doctors are sure. The mortality rate compared to the beginning of the year increased from 2 to 4%, doctors say. This may indicate that people are less likely to seek help from doctors and the real number of cases is greater than the statistics record, infectious disease specialists presume. In this situation, it is especially important for the elderly to protect themselves with the vaccine. Most of them are already sufficiently motivated to get vaccinated, and the rewards will be a nice bonus, experts say.
Million Prizes
A Million Prizes vaccination incentive program for citizens over 60 years old who have been vaccinated against coronavirus starts in Moscow on April 27, Mayor Sergei Sobyanin announced on his blog.
Elderly Muscovites with a compulsory medical insurance policy who received the first vaccination will receive a gift card for 1,000 rubles or a promotional code for the same amount… They can take advantage of the bonus in stores, pharmacies and restaurants – partners of the program. Cards will be issued at clinics and vaccination points…
Photo: Izvestia / Sergey Konkov
Earlier, on April 20, Sergei Sobyanin wrote on his blog about the worsening situation with coronavirus in the capital and the need to stimulate citizens to vaccinate. According to him, the Moscow Chamber of Commerce and Industry (MCCI) made a proposal to give discounts in stores and pharmacies to Muscovites over 60 years old who have been vaccinated against COVID-19. Then the mayor noted that he considered it necessary to supplement the system of discounts with financial support.
– Thanks to the Million Prizes program, we, on the one hand, support the elderly, and on the other – We will stimulate consumer demand and help businesses cope with the consequences of the pandemic faster… And most importantly, accelerating vaccination will save thousands of human lives, "the capital's mayor wrote.
Correct solution
The Moscow government has chosen the right direction in popularizing vaccination, the head physician of the Leader of Medicine medical center, infectious disease specialist Yevgeny Timakov is sure.
– Elderly Muscovites already want to be vaccinated more than younger ones… They know how difficult the disease is for their friends, they see that many are dying. The reward system will be a nice bonus. Of course, this is not the budget for the elderly to line up at vaccination points. Nevertheless, those who have already decided to get vaccinated will be pleased. It is worth extending this experience to other regions as well. There, material incentives will be especially important, – Evgeny Timakov is sure.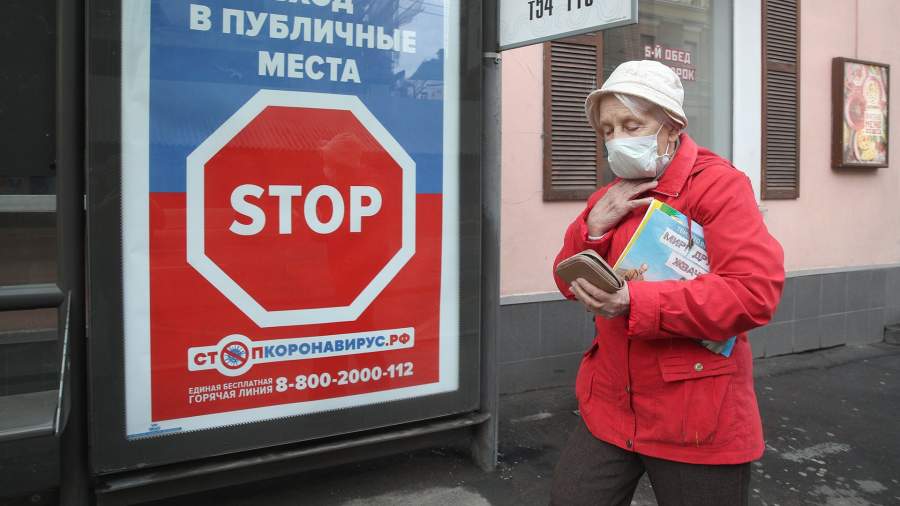 Photo: Izvestia / Zurab Javakhadze
Young people are unlikely to be attracted to vaccinations with bonuses, he believes.
– They consider themselves healthy, immune until they encounter an infection. Young people do not start treatment immediately, and then it is too late. It is important to take into account that the infection is getting younger, the virus adapts, bypasses immune barriers and will affect more children over time, " emphasized Evgeny Timakov.
The situation is tense
On April 25, the headquarters for the prevention of the import and spread of a new coronavirus infection reported that 8,780 new COVID-19 cases were detected in Russia per day, and 2,526 people in Moscow. A week ago, on April 18, there were 8589 new cases in Russia, and 2279 in Moscow. Two weeks ago, on April 11, the all-Russian increase was 8702 people, in the capital – 2090 people.
– The situation is tense and unstable. Despite the fact that the number of new cases in Russia is about the same every day, the situation is extremely negative. The increase in the incidence is most likely going, but people are afraid to go to doctors, because they do not want to be quarantined. Many consult remotely, are treated at home, in the country, without contacting government services… You can understand this by the growth of the lethality rate lately, – noted Evgeny Timakov.
Photo: TASS / Valery Sharifulin
According to him, the mortality rate is calculated by dividing the number of deaths by the number of cases. On April 25, the indicator is 0.04 (4%)… For comparison, 1st of January 536 deaths were recorded, while there were 27,039 cases. Then the indicator was 0.02 (2%).
– Mortality increased not because we have become worse in treatment or the virus has become more aggressive… Only one conclusion suggests itself: people simply do not go to the doctor, – concluded Evgeny Timakov.
Vaccination is accelerating
In Moscow, about 400 thousand older residents have already been vaccinated against coronavirus, said Sergei Sobyanin on April 25, speaking on the TV channel "Russia 1".
In total, more than 11.1 million people received the first component of the coronavirus vaccine in the country, 6.8 million Russians received both vaccinations, Deputy Prime Minister Tatyana Golikova said at a meeting with Vladimir Putin on April 23. She noted that almost half of those vaccinated (47%) are citizens over 60 years old or people with chronic diseases.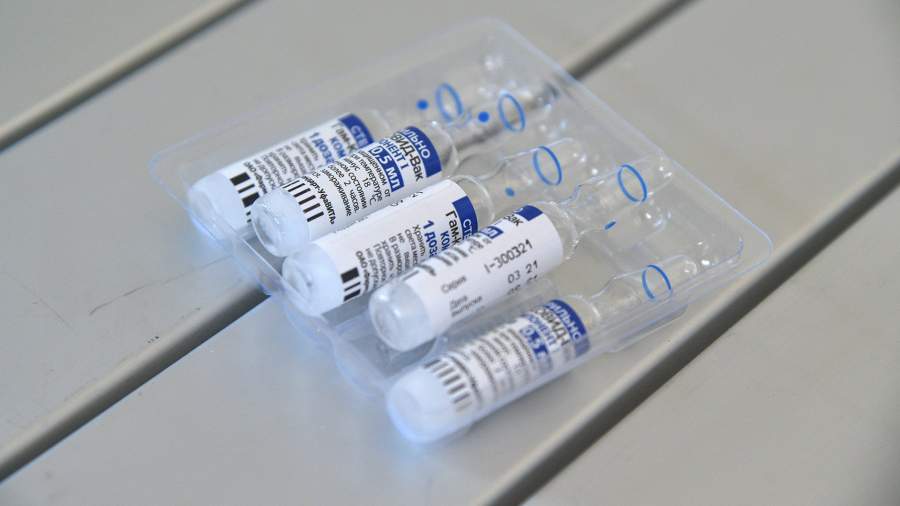 Photo: Izvestia / Alexander Polegenko
One incentive program for Muscovites will not be enough to popularize vaccination, the co-chairman of the All-Russian Union of Patients, Yan Vlasov, is sure.
– It is much more efficient to establish in the regions outreach to the public… Leaders of public opinion, immunologists, patient organizations should take a proactive position and inform the population through television and the media. An additional argument for people over 60 will be that vaccination is an opportunity not only to save their lives, but also not to become a burden for their loved ones, to continue helping their children and grandchildren., – stressed Yan Vlasov.
These are the arguments that will be really convincing for older people, he is sure.