Agra, the third apex of the iconic Golden Triangle atravel loop, is a must-see stop in India, along with Delhi and Jaipur. Agra is more than just the home of the TajMahal, the world's most famous white marble mausoleum. Many visitors come in for a day trip from Delhi, but if you have the opportunity, stay for a while. Come for the TajMahal, but stay for the many other interesting attractions in and around the city.
How to get to and from DEL
The majority of visitors arrive in Agra by flying into Delhi's Indira Gandhi International Airport and then taking a train to Agra. When you arrive in Delhi, there is a metro service that operates every 20 minutes from Indira Gandhi Airport to New Delhi Railway Station. Taking the train to Agra from the railway station is the best option. A number of trains run between New Delhi Railway Station and Agra. You can also take Delhi to Agra one day tour by Volvo bus.
Because auto-rickshaws are ubiquitous in Agra, it is the ideal way to travel around. Before you get in, you'll have to agree on a price, but (pleasant) bargaining is frequently required. You should expect to pay between INR 100 and 200. Taxis are also an option for moving around the city, depending on your budget, but they are more expensive than autorickshaws.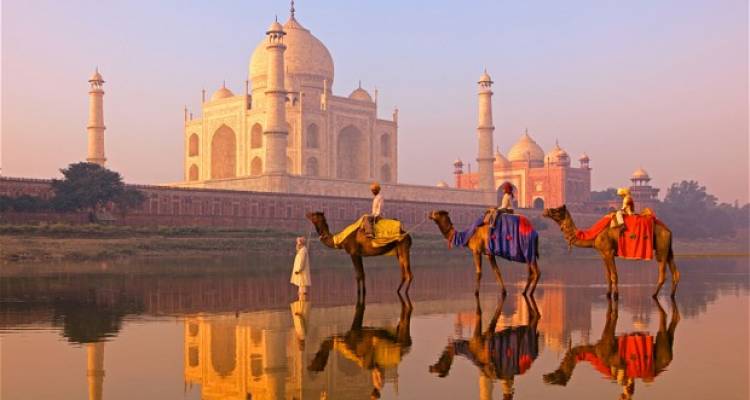 Walking around Agra is typically secure, but keep in mind that the major tourist attractions are spread out. Also keep in mind that modest clothes is required when going throughout the city; this implies that your shoulders and knees must be covered. Whether you're strolling or riding in an autorickshaw, keep an eye on your personal goods.
In Agra, there are a variety of things to do
Since there's really no way to have a list of things to do in Agra that doesn't include the TajMahal, we're starting with the TajMahal. You've read about it, you've seen photos, you've heard other people describe their experience of the awe-inspiring site, but if you've never been, it's time to change that. Nothing can really be said about the massive mausoleum complex that hasn't been said already.
What's on in Agra
If you're in Agra in February, you must attend the TajMahotsav fair, when artisan and handicraft vendors from all over India come to display their goods. The cost is INR 20, and you can get information about it from the local tourism office.From March through August, you can check out the show at the Kalakriti
Agra on the big screen
See Agra on the big screen by watching Jodha Akbar, a historical romance about a Mughal emperor and Rajput princess. Agra was the capital city of the Mughal Empire and still contains many Mughal-era buildings.You can also watch Oscar-winning Slumdog Millionaire — the famous film about an Indian boy's survival in the slums… as told through flashbacks when he appears on India'.