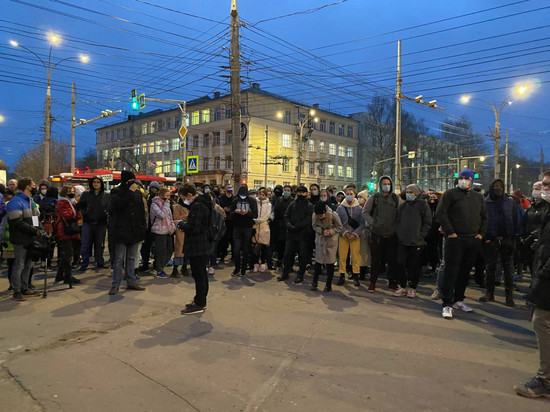 There is no official information about the detentions yet
On the evening of April 21, an unauthorized rally was held near the city administration building. According to preliminary estimates, the event was attended by about 200 – 300 people, reports the Newsler portal.
Law enforcement officers tried to remind the audience about the restrictions in force in the region due to the spread of coronavirus, but the desired effect did not happen – the crowd moved towards Teatralnaya Square.
After Teatralka, the protesters went to the circus, where the youth began to dance in a circle.
There is no official information about the arrests yet, but according to messages on social networks, one of the young people was tried to be detained:
The police tried to detain the guy during the interview. We hope that everything is fine with him – they write in the Telegram channel.