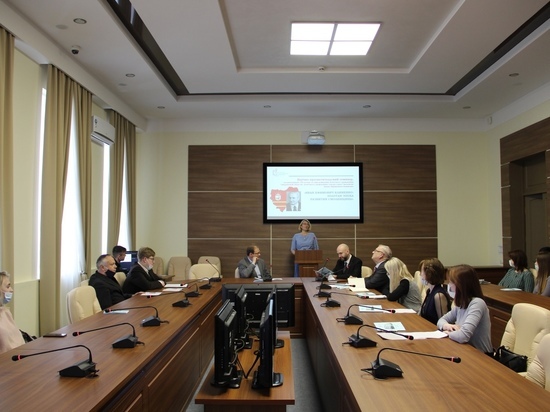 On April 24, the seminar "Ivan Efimovich Klimenko: the golden era of the development of the Smolensk region" became part of the 69th student scientific conference at Smolensk State University. It was dedicated to the 100th anniversary of the birth of Ivan Klimenko, Honorary Citizen of the Smolensk Region, Honorary Citizen of the Hero City of Smolensk.
The seminar was attended by the grandson of the statesman Alexei Klimenko, head of the Department of Theory of State and Law of the Moscow University of the Ministry of Internal Affairs of the Russian Federation:
"I am glad to perform within the walls of this university, in a sense it is dear to me, because my mother devoted many years to work here. I am sincerely grateful that you paid attention to the work of my grandfather and thus decided to celebrate the centenary of his birth. "
Teachers and students presented research on the development of the Smolensk region in the 1960s-1980s: in the socio-economic sphere, construction and the youth movement.