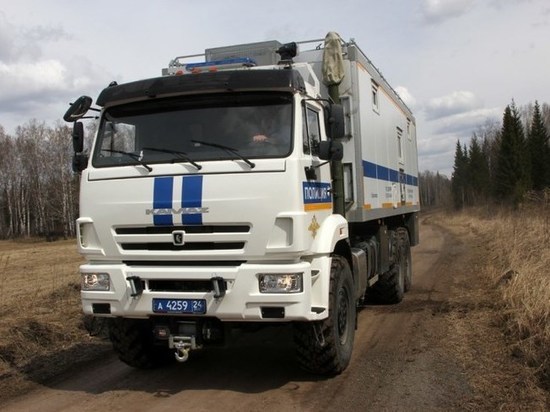 A police car went on a large-scale raid to the east of the Krasnoyarsk Territory.
Police officers of the Krasnoyarsk Territory carry out a set of additional measures to protect public order, including the prevention, detection and disclosure of offenses in the field of hunting resources turnover. According to the press service of the regional department of the Ministry of Internal Affairs, a mobile control center of the Glavka, the so-called motorhome, is involved in preventive measures.
According to the press service of the regional police department, the mobile point allows you to perform tasks in remote areas in an autonomous mode. Within the framework of departmental interaction, the police officers were joined by their colleagues from the Ministry of Emergency Situations and the National Guard. The raid will take place on the territories of the Partizansky, Irbeisky, Uyarsky, Mansky, as well as the Sayansky districts of the Krasnoyarsk Territory.
"The policemen ensure the protection of public order and public safety, road safety, inspect vehicles for the transportation of illegally obtained hunting resources and hunting products," the police explained.
They noted that the new autonomous complex based on the KamAZ car is equipped with the latest technology, including ATVs, snowmobiles and quadcopters. It consists of berths for personnel and a command post. The equipment is designed both for accommodating personnel and for operational and autonomous control of forces and means of rapid response.