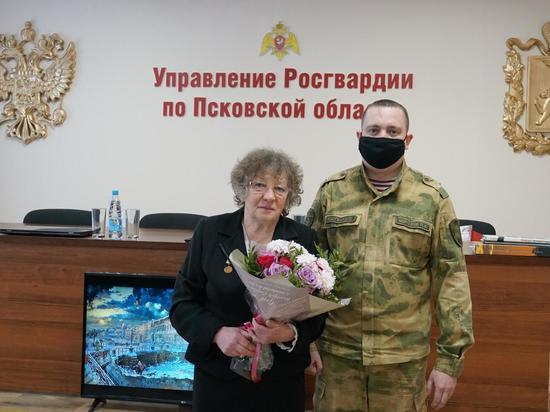 In Pskov, we met with a resident of besieged Leningrad. As the "MK in Pskov" was informed by the press service of the Rosgvardia administration in the Pskov region, the event took place on the 77th anniversary of the complete liberation of Leningrad from the Nazi blockade.
The head of the Pskov regional public organization "Siege of Leningrad" Larisa Krivtsova spoke to the personnel of the department.
She told how the Nazis besieged Leningrad for almost 900 days. The veteran also shared her memories of life and work in the besieged city, about the well-known "road of life" across Lake Ladoga, how Leningraders tried their best to survive and not let their hometown die.
The Russian Guardians thanked Larisa Borisovna for the conversation and congratulated her on the upcoming holiday.