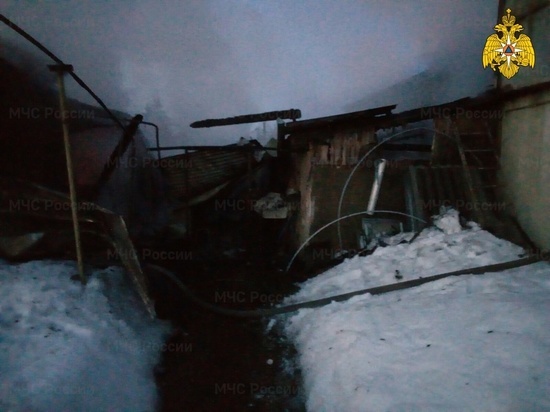 A man was injured in a fire in the town of Medyn, Kaluga Region. The fire occurred in the middle of the night, on March 20, according to the regional Ministry of Emergency Situations.
"At 3:56 am Moscow time, a message was received about a fire in the city of Medyn, on Kommuna Street. There was a fire in a residential building. There is a victim," the ministry said in a statement.
The condition of the victim is not indicated. The house was completely destroyed by fire. The reason for what happened is to be found out by the inspector of the State Fire Inspection. It is aimed at the site of the fire.
At the site of the emergency, fire and rescue units of the Federal Fire Service of the Ministry of Emergency Situations of Russia in the Kaluga Region worked. In total, 9 people, 3 pieces of equipment were involved in the elimination of the fire from the Ministry of Emergency Situations.