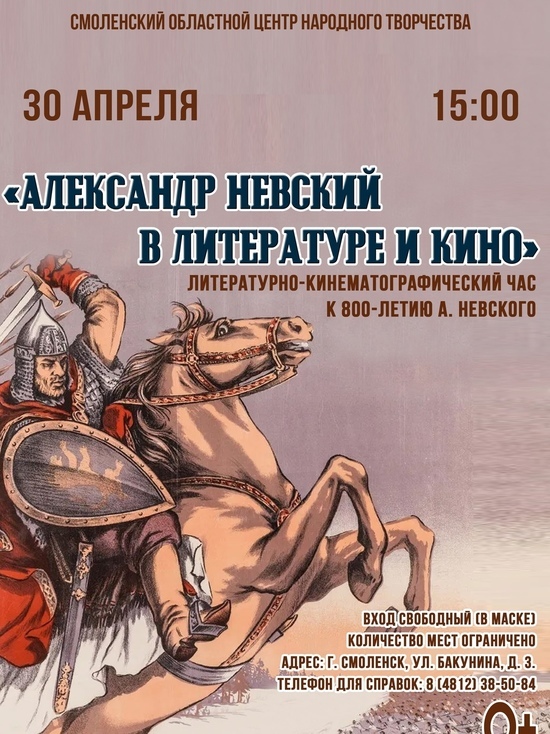 On April 30, on Friday, the Smolensk Regional Center of Folk Art will host a literary and cinematic hour "Alexander Nevsky in Literature and Cinema" dedicated to the 800th anniversary. from the birthday of the outstanding military leader and politician of Russian history – Prince Alexander Nevsky
Guests of the event will get acquainted with the images of Alexander Nevsky in feature films by watching fragments of famous films, and we will also recall works of fiction in which the outstanding prince is immortalized.
Start at 15:00
Address: Smolensk, Bakunina-3.
Free admission (masked). Limited number of seats.
Phone for inquiries: 8 (4812) 38-50-84.