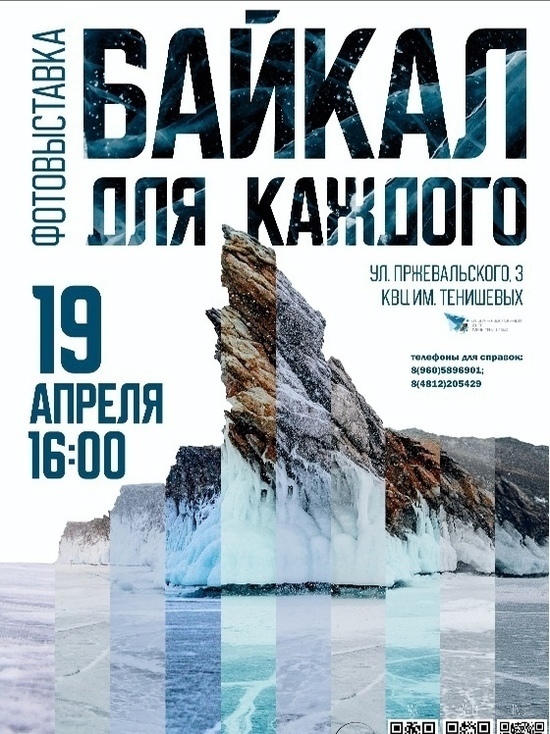 On April 19, at 16:00, a photo exhibition of landscape photography "Baikal for everyone" will open at the Tenishevs' Exhibition and Convention Center.
If you always wanted to visit one of the most amazing lakes in Russia, but something always got in the way, 40 photographers, 5 videographers and 5 travel bloggers from all over the country will show you it in photos!
A team of young people in February this year went on an expedition to Lake Baikal. Participants from different cities, from Kaliningrad to Vladivostok, took part in the annual all-Russian photo plein air "Baikal for Everyone". Our region, the Smolensk region, was represented on the expedition by Artur Khokhlov. All of them gathered so that as many people as possible could admire the wonders of the ancient lake in the mountains of Siberia, the power and history of which are legendary.
The project "Baikal for Everyone" was created not only for aesthetic purposes, it is also intended to draw the attention of the inhabitants of Russia to the ecological situation on the lake and to the value of Baikal as our national heritage and UNESCO world natural heritage. The reservoir is already about 30 million years old, and its further fate is now in our hands!
Free admission for all categories of visitors. Photographing and video filming is free.