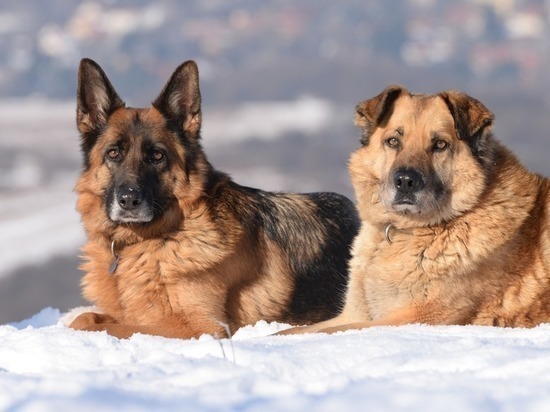 In Labytnangi, a pack of dogs attacked a seven-year-old girl, the bus driver drove the animals away from the child. The story of the girl's rescue was told to the MK Yamal correspondent by her mother Tatyana Slavuta.
The incident took place on April 23, the first-grader was driving home from school by bus number 2 and got off at the final stop "Sudorembaza". At about three o'clock in the afternoon, a frightened girl called her mother and with tears told about the attack of the dogs – one of them grabbed the child's hand with her teeth, fortunately, the jacket helped to avoid injuries.
"I am at home on sick leave with a small child. She quickly put on her outerwear, jumped into her boots and ran to the bus stop. I looked – my daughter was crying, the driver was standing next to her, said that the dogs had attacked her, and one of the dogs would not let her pass. He drove the dogs away from the child, not fearing that he would also be bitten. He handed me my daughter, I said thanks to him, we started to move away, and this dog again rushed at us, I covered my daughter, and the driver looked around and saw a stick not far away, grabbed and drove this snarling dog away with it. Then he gave us a stick so that we fight back if something happens. So we calmly reached home, "Tatiana Slavuta told us.
She clarified that there is an enterprise at the final stop – probably, according to the woman, the dogs are guarding it. In addition, the time has come for "dog weddings", so the dogs have become more aggressive, a resident of Labytnanga is sure.
The mother of the rescued girl turned to the municipal trucking company and conveyed her gratitude to the bus driver. She also asked for the man's contacts to thank him personally.
Let us remind you that the day before we talked about how a schoolchild was attacked by a flock of chipped dogs in Labytnangi. The mother of the injured boy, she said, called the trapping service, where they refused to catch the dogs, since the animals had already passed through the shelter. The housing and communal services department of the city administration promised to work on this issue.