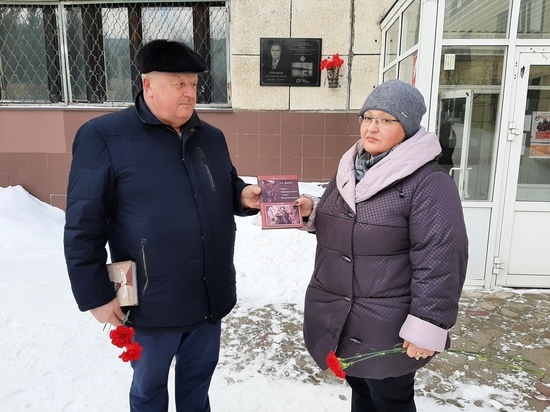 Historical and local history club "Nizhnyaya Kama" held a presentation of the book by the local historian Vladimir Ermakov, who passed away six years ago, reports IA "Tatar-inform".
Originally from the Kirov region, having graduated from Kazan University, he worked at the Kama Polytechnic Institute and the Naberezhnye Chelny Institute of the Kazan Federal University.
The scientist published a research book "History of Naberezhnye Chelny and the Eastern Trans-Kama region", wrote articles in the "Encyclopedia of the city of Naberezhnye Chelny" and other local history publications.
After his sudden death in March 2015, a memorial plaque was installed on the building of the main building of the Naberezhnye Chelny branch of the KFU. The city hosts an international scientific and practical conference "Ermakov Readings".
Ermakov prepared data for the second volume of the book "History of Naberezhnye Chelny and the Eastern Trans-Kama Region", dedicated to the Soviet period of the city's history, from 1918 to 1969, but did not manage to finish it.
His friends, members of the Nizhnyaya Kama History and Local Lore Club, added it, and the chairman of the club, Anatoly Ryabov, published it at his own expense.
This edition has the main thing – details, bits of history, to which Ermakov was always not indifferent. Each fact is supported by archival materials and has the greatest value. For Chelny has no future without history. So Ermakov thought, so do we, it was said at the presentation.