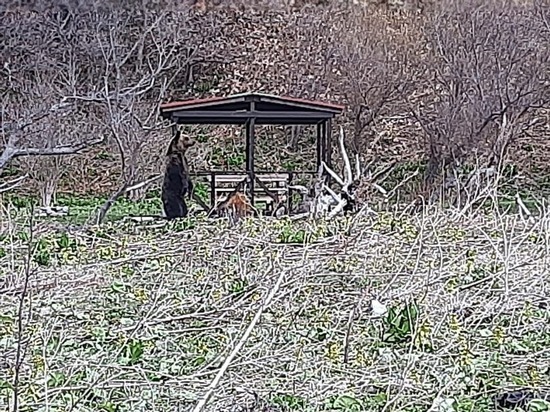 Summer residents of the village of Tretyakovo in the South Kuril region sound the alarm. A large brown bear wanders around the buildings and plots.
Photos of the predator from afar were shared in the Telegram account "On the Frontier".
– The bear, most likely the one that was seen at Cape Krugly in early April, wanders around the dacha buildings in Tretyakovo. Lives in, – they say in the source. – Everyone understands that he will not leave, and he will scare summer residents and tourists until they shoot him. And next to the children's summer camp.
As the residents of Kuril added, in Kunashir, the urbanization of animals is proceeding at a rapid pace, they are no longer afraid of sounds of mechanical origin and people.
– Foresters can talk as much as they want about the fact that bears are in their natural environment and it should be so, but in fact they are just in an unnatural one, – concluded the islanders.
The Agency for Forestry and Hunting in the Sakhalin Region is aware of the situation. The area is controlled by local foresters. If necessary, residents are asked to call 112.