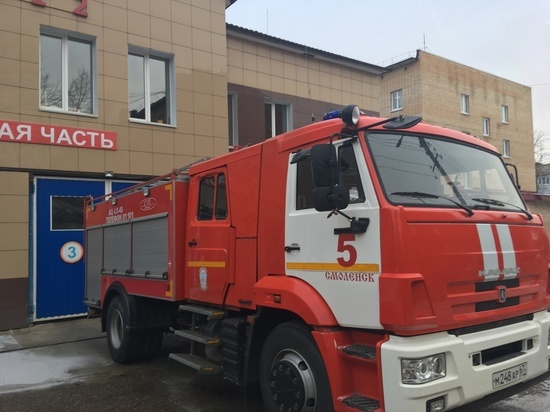 On February 6, at night on Olshanskaya Street in Smolensk, a bathhouse caught fire in one of the private sites. Nine firefighters immediately went to the scene.
"At 03:44 on February 6, 2021, a message was received at the central point of fire communication of the SPT FPS of the State Fire Service of the EMERCOM of Russia for the Smolensk region about a fire in the city of Smolensk, st. Olshanskaya. PSCh # 72 PPS, PSCh # 3, 9 personnel went to the place of the call. Upon arrival, the information was confirmed, the outbuilding was burning. The bathhouse was damaged by fire on an area of ​​3 sq. m. No casualties. The cause and damage are being established, "the department reports. The fire is completely extinguished.
The Main Directorate of EMERCOM of Russia for the Smolensk Region reminds: if you become a participant or witness of a tragedy or an accident – call the number "101". Calls are accepted around the clock.