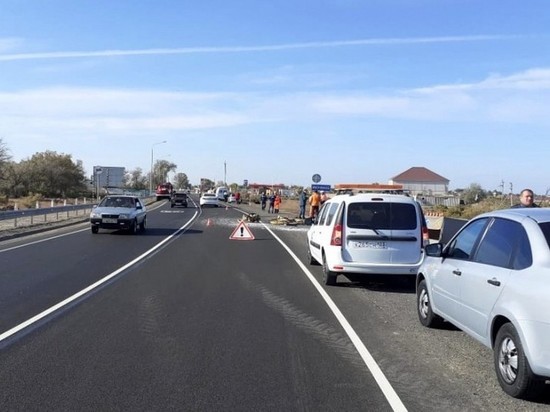 The 61-year-old driver of a route taxi faces up to two years in prison with a deprivation of rights for up to three years.
According to the Ministry of Internal Affairs of Russia for the Astrakhan region, on October 12, 2020 at half past ten in the morning in the Ikryaninsky district, a minibus No. 774 was traveling along the P-215 highway. The driver of the Gazelle lost control and collided with a road service truck standing on the side of the road.
As a result of the blow, a 23-year-old passenger of a minibus received an open displaced hip fracture and multiple bruises. The doctors diagnosed the other five passengers of the Gazelle with various injuries of mild and moderate severity.
When inspecting the minibus, law enforcers found out that the steering wheel was faulty (35.5 ° backlash), an expired card in the tachograph, and the driver had not passed the medical examination and technical inspection of the car before leaving.
A 61-year-old resident of Astrakhan is accused of violating traffic rules, which, through negligence, caused serious harm to human health. Currently, the criminal case has been sent to the court.
Read about the most interesting events in the Astrakhan region every Wednesday in the paper issue of MK in Volgograd. The publication is published weekly not only in the Astrakhan and Volgograd regions, but also in Kalmykia.