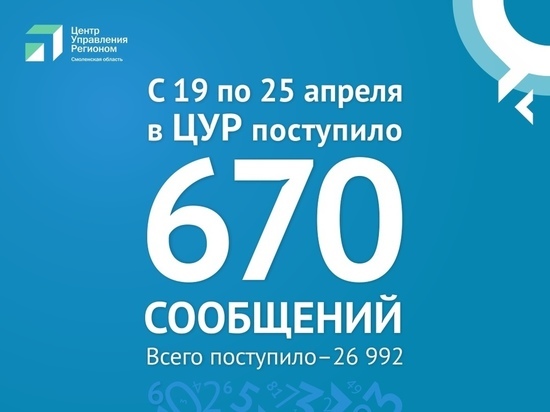 The regional management center was opened in the Smolensk region at the end of November last year. This structure is a coordination center that monitors incoming applications from citizens. This helps the authorities to solve the problems of Smolyans as quickly as possible. The SDGs in the country were opened on behalf of the president, given to him in 2020.
In total, the Center received about 27,000 messages in the Smolensk region. In just a week, from April 19 to April 25, 670 of them came.
The main topics of concern to Smolyans are two: improvement and roads. The topic of improvement was raised 151 times, and almost the same number of messages related to issues related to roads. Also among the topical topics were: the progress of vaccination, garbage and landfills, as well as the constant topic of housing and communal services.
Over 600 messages were successfully resolved in a week. At the moment, there are 713 messages in operation.
The messages that the SDGs are considering can come from open sources on the Internet, through social networks and official portals of authorities.