This cloud-based software lets users work from anywhere and collaborate with their team from any device. Asana makes it easy to manage your work, team, and workflow Managers can create tasks, assign them to team members, and set due dates. The tasks can be managed in several ways including adding comments and files. You'll receive notifications in your inbox about upcoming due dates and the status of your assigned tasks. According to recent research Asana grew its revenue up to 52% over the last few years. This tool has the ability to facilitate employee management and also ensure that the team is working on recent strategies. But does that mean it should be your go to tool?
In this comprehensive review, we will explore the pros and cons of using Asana for employee management, analyzing its strengths and weaknesses in terms of task assignment, collaboration, communication, and overall project management. Whether you're a small business owner or a large enterprise, understanding the capabilities and limitations of Asana can help you make an informed decision about whether it's the right tool for your organization.
Pros
It offers a free plan.
Asana, as a project management software, primary concern is to help small and medium sized businesses. However, it is not limited to it. Thanks to its free plan, small teams on a tight budget can still have access to affordable project management software.
A number of integrations.
This feature more than makes up for Asana's lack of some features. With Asana, there are a number of third party apps and software that can be integrated into it, including Salesforce, Slack, Dropbox, Google Calendar, and a lot more.
Time tracking.
The Asana app also helps companies and teams see where their time is being spent. Jobs, tasks, and responsibilities are all sorted into different projects, assuring that you won't overlook anything.
Store Information
Asana can securely store information about your company's projects, customers and employees
User friendly
Asana's dashboard allows you to monitor every action for each team member and project. Aside from that, the dashboard is user-friendly for requesting new tasks and to keep track of your work.
Collaboration with People
Asana offers you the option to invite people to a workspace where they can collaborate on a project. The workspace enables people who belong there to actually see all the tasks and projects in it.
Cons
Complicated for new users
We know new users have a hard time understanding the Asana interface. With new users in mind, we've created an online tutorial to help guide users through the software and make sure they aren't intimidated by the interface.
Asana is not ideal for small teams or single projects:
Having overloading features, Asana becomes overwhelming for a very basic project. When you add new features, you have to balance the complexity of the application, and that's where the problems start to happen.
Tasks in Asana are assigned to a single person.
However, some software providers let you assign tasks to multiple people. Asana has stayed true to its principle of only assigning tasks to a single individual so that there's less confusion as to who is in charge. However, it does mean there is a problem if the person you've assigned the task to becomes unavailable to complete it.
No time tracking.
Time tracking is made easy via our time tracking software. Find the timer that best suits your needs and begin tracking time!
Export Limitations
Asana exports can be downloaded in a variety of formats, but they are limited to CSV and JSON formats. This can be inconvenient if you need to export to PDF or Excel.
Costly
Asana paid plans can be relatively expensive for the users to buy especially for larger teams.
Constantly Notification
Its notification system can be a bit overwhelming for the users receiving notification for every task update, comments and messages
Tools recommended by entrepreneurs from their personal experience
Managing your entire team is a quite challenging situation for most business owners. They face several challenges related to poor performance, time management, difficult to check the progress and maintaining a healthy work environment. All these situations lead to company loss for meeting with their strategies and poor performances from the employees. There are several tools recommended by business analysts from their personal experience which can greatly enhance the way you manage the organization.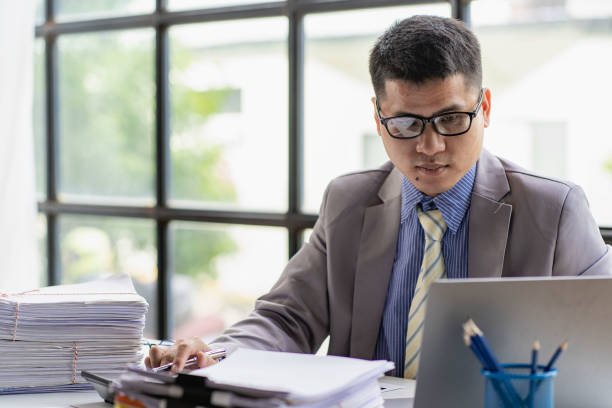 Monday
Monday. Com is a project management software generally used for collaboration, and to manage projects, tasks, and managing the workflow of your organization. It helps in increasing productivity and improves your team collaboration and communication. Many people recommend Workforce software. One of its recommendations was by a research analyst in education management named Tanmoy Sarkar P. He used this software for two years, and this is what he said about it;
"When I first started using Monday.com, I found the interface to be clean and intuitive. I was able to quickly create and customize my boards and start adding tasks and deadlines. The collaboration features were particularly helpful as I was able to easily communicate with my team and share files in real-time. As I continued to use the platform, I found that the automation features helped me save time and streamline workflows. I was able to set up automations for repetitive tasks, which allowed me to focus on more important work. One potential challenge was the learning curve for some of the more advanced features, such as setting up complex workflows and integrating with other tools. However, the Monday.com customer support team was responsive and helpful, which made it easier to get up to speed."
Deel
Deel is a comprehensive platform specially designed to help companies simplify the process of hiring and managing remote workers while ensuring compliance with local laws and regulations. Although deel is a powerful platform for managing various compliance, this software has its limitations and drawbacks. Some users have reported challenges with the platform's user interface and navigation. Let's look at one of its recent reviews. The recent reviews was given by Gennadii P. who works in information technology and services she said
"Initially, they show you the software and possible perks and benefits you could get for a lower price point than other competitors (The Software is not that different from all of them), while stating we would have full support which was attractive vs their cost. Then they start by getting your company solely on price comparison and once you sign, the honeymoon phase ends and they disappear which is not cool when dealing with global payrolls. After 3 months of no support or answers, I switched to a competitor and I'm not coming back with them."
Connecteam
Connecteam is a mobile management solution that allows companies to create their employee smartphone app. It improves remote workforce management and helps to create effective internal communication to the employee's satisfaction survey, performance management, scheduling and training. Conneteam is usually really appreciated by the users because of its capability to build easy management. A guy named Brian.S worked in education management and he used this tool for two years and he said;
"There is not a feature on Connecteam that we find clunky or hard to use. The feature that has helped us the most from an administration standpoint would be the timesheets and time clock. The way the feature works with staff able to modify shifts, and admin getting alerted for approval has streamlined our payroll. The function that helps us manage our staff the most would be the messaging, directory, and updates. Having our staff connected through this has really helped our performance and optimization. The scheduler is another feature that we would be lost without."

Improving Employee Morale and Performance at Asana: Strategies for Effective Employee Management
Asana is a leading work management platform, recognizes the importance of effective employee management and its motive is to provide their employees with a supportive and engaging work environment. Asana faces challenges in maintaining employee morale and performance. However there is room for improvement for everything so in this side of the article we will explore strategies for improving employee morale and performance at asana through effective employee management practices.
Clear communication
Clear communication is the key factor for better results. Asan should consider channels of communication between the employees and the management by including regular check-ins , feedback sessions and clear expectations on task , performance and career growth.
Empathy
The more better understanding the employees have of their work the better they can perform. Prioritizing employees, management can help employees have a better understanding of unique needs , challenges and strength of their work which leads to better performances by meeting with the organization strategies.
Training and development
Asana should invest in the professional development of employees. This includes providing opportunities for training, mentorship, and career advancement. Employees should have a clear path to growth and be supported in achieving their career goals.
Recognition and appreciation
Asana should recognize and appreciate employees for their contributions, hard work, and achievements. This can include awards, bonuses, promotions, and public recognition. This helps to build morale and motivation.
Work-life balance
Asana should prioritize work-life balance for its employees. This means providing flexible schedules, paid time off, and a supportive culture that promotes mental and physical wellness. Employees who feel balanced are more productive and engaged at work.
Conclusion
Task assignment, collaboration, and communication are just a few advantages that Asana's comprehensive platform for job administration provides for managing employees. The software does have some drawbacks, though, like a challenging user interface for novices, expensive fees for bigger teams, and an excessive number of notifications.
Asana should put emphasis on empathic communication, training and development, appreciation and recognition, and work-life balance in order to boost employee morale and productivity. Asana can develop a friendly and stimulating work environment that fosters improved employee performance and the success of the organization as a whole by putting good employee management practices into practice.
FAQ's
Q: What are the problems with Asana?
You cannot create tasks that don't have an assigned or project. Those tasks are often difficult to find without searching.
Q: What is the disadvantage of Asana?
Asana does not offer a time tracking feature, which can be a limitation for some teams. Some users have reported that the app can be slow to load or slow to respond.
Q: Is it safe to use Asana?
Yes, Asana always uses an SSL connection. All data access in Asana is subject to checks to ensure that nobody from outside your company ever sees or modifies your data.