Life can be stressful, so how can you cheer yourself on a long, tiring day? Fortunately, Netflix has some hilarious shows to binge-watch on Netflix that can brighten up your day and make you chuckle, giggle, and maybe even snort with laughter. From Sitcoms and slapstick to clever satires, Netflix has a bunch of shows for every genre. So grab some popcorn, settle onto the couch, and get ready to experience the joy of these 10 Hilarious Shows to Binge -watch on Netflix.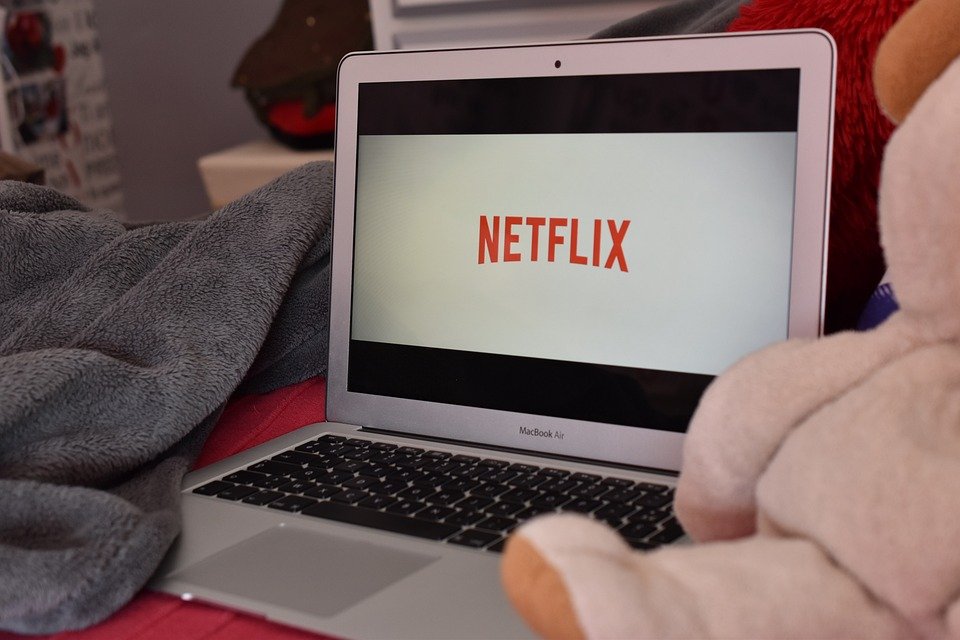 Why does Netflix reign as the leader in the streaming services?
In today's world, streaming services have become integral to our entertainment. Amongst them, Netflix stands out with its vast library of movies, series, documentaries, and original content. With the help of a recommendation algorithm, the platform curates content based on the user's previous viewing history and preferences. Netflix adds original programming at such a steady clip that it can take a lot of work to keep up with must-see dramas, comedies, and reality shows. 
Where to begin? No worries, this article will give you a list of 10 hilarious shows to binge-watch on Netflix. These shows have been widely popular and are one of everyone's top favorites for their comedy genre. So sit, relax, and get ready to laugh your heart out with our top recommendations. 
1- Friends 
Friends are known for their lovable and relatable characters. 

The show represents the lives of six friends – Rachel, Monica, Ross, Joey, Chandler, and Phoebe who go through their life experiences together. 

This show is based on a beautiful bond between the six of them, such as love, marriage, divorce, children, heartbreaks, fights, new jobs, job losses, and all sorts of drama. 

Each character has a distinct personality that makes them unique and endearing. 

The characters and their stories are so engaging that you will find yourself returning to watch this show repeatedly. 
2- The Good Place 
The Good Place is a television series airing from 2016 to 2020. 

It has a unique and creative storyline that represents morality and ethics with a comedy twist. 

Besides, it has an excellent cast, including Kristen Bell, Ted Danson, William Jackson Harper, Jameela Jamil, Manny Jacinto, and D'Arcy Carden. 

They delivered an exceptional performance and gave new lives to the show's characters. 

This show has a witty dialogue that keeps the audience engaged and entertained while exploring the theme of morality, ethics, and human conditions. 

It raises the question of what it means to be a good person and what action can cause redemption.
3- The Office 
The office is mainly famous for its mockumentary style, making it feel like you are watching a real documentary. 

This show has a large ensemble cast of quirky and memorable characters that are funny and relatable. 

Despite its comedic nature, "The Office" has several heartwarming moments that make you emotional. 

The show explores the relationship between the characters, and you will find yourself rooting for them to overcome their obstacles. 

It is a cultural phenomenon with fans around the globe. 

Watching the show will allow you to join in on the inside jokes, references, and memes that have emerged for its popularity. 
4- Brooklyn-Nine-Nine 
Brooklyn Nine-Nine is groundbreaking because it deals with complex social issues like racism, corruption, sexism, and homophobia, which most TV comedies glaze over or ignore. 

They delicately balance the comedy aspect with these hard-hitting issues rather than making light of things. 

The show has touched on the #Me To movement and, more recently, Black Lives Matter. In the wake of George Floyd's unconscionable murder, Brooklyn Nine-Nine recognized its social responsibility, and as such, the show went on a self-imposed hiatus. 

Brooklyn Nine-Nine values character development more than most TV comedies and creates fully fleshed-out, relatable characters. 

Unlike other

TV shows

in the same genre, Brooklyn Nine-Nine respects its characters and the relationships they form. 

One of the reasons the series is so popular is because of the relationships between its cast. The whole model comes together as a family. 

Its romantic relationships, in particular, are very well-written, complex, and relatable. 

The romance in Brooklyn Nine-Nine is not there as a will-they-or-won't-they hook that falls apart as quickly as it comes together, like in most comedies. Still, we see fully fleshed-out complicated relationships in which the writers, actors, and fans are invested.
5- Schitt's Creek 
The show follows a wealthy family who lost all their money and is forced to move to a small town called "Schitt's Creek." Because of the ironic name, their father had bought the city as a joke. 

It's a "flipped" version of the "Beverly Hillbillies," if you're familiar with that TV classic. The Roses live in the run-down motel and meet all sorts of quirky characters who are their new neighbors. 

Each episode is around 22 minutes long. While there are six seasons, this show isn't a huge time commitment or a chore to watch. 

Each character is so unique and fully developed. 

Watching these characters navigate their new, modest lives compared to their wealthy past is exciting and comical. 

If you want to watch a comforting, feel-good show you can put on at any moment, take a break from the real world and "take a trip" to "Schitt's Creek." Like the Rose family, you'll find yourself staying in town longer than you thought.
6- Master of None 
Master of none is a fantastic and relatable show that offers a realistic and relatable look at life in New York. 

It celebrates diversity and culture and explores critical social issues with humor and sensitivity. 

This show has also won an award-winning performance. Ansari won a Primetime Emmy Award for its portrayal of Dev Shah, and Lena Waithe won an Emmy for outstanding writing in a comedy series for the episode "Thanksgiving." 

Not only that, but this show has addressed the social issues that include feminism, LGPTQ+, and race representation in a nuanced and thoughtful way. 
7- Vincenzo 
The

popularity of K-dramas

has led to growing interest in Korean culture. Vincenzo is one of the top-notch dramas in Korean culture. 

It has a unique combination of crime, comedy, and drama. 

The story follows an Italian Lawyer and Mafia consigliere named Vincenzo Cassano, who returned to South Korea after being betrayed by his organization.

 He then gets involved in a war between two powerful companies trying to take a piece of valuable land. 

All the characters in the show have given charismatic and outstanding performances that make people get hooked on this show. 

Every character in the exhibit has a unique personality. Song Joong -Ki plays the leading role in the show. 

His portrayal of a cold and ruthless Mafia boss is impressive, and he also showcases his comedic skills through the show. 

Overall it's a must-watch Korean drama that is entertaining and captivating. This show is famous for its unique shoreline, stunning cinematography, and soundtracks. 
8- Welcome to Waikiki
Welcome to Waikiki is a fun and easy-to-pick-up K-drama with a great heart. Welcome to Waikiki is not a pure unadulterated comedy. 

They suck you in with ridiculous humor at first, then inject some romance and a little bit of drama later on. It doesn't get in the show's "flow," though.

Some of the best moments in the show come because there's a little drama in it. 

You'll find yourself laughing at a guy munching on buffalo bones to go viral one minute and then loudly cheering on a guy who confessed his feelings for the girl.

It's the perfect show to watch if you're looking for a fun little break from all the heavy k-dramas you've been eyeing. 

Whenever I was on a binge for the weekend and needed something to rinse off some major boredom from the previous show I had watched, I'd always put this on because I knew it was a guaranteed way to improve my mood. 
9- Parks and recreation 
Parks and recreation gained popularity back in 2015. 

The show is set in the fictional town of Pawnee, Indiana. 

It follows the lives of the quirky and lovable employee of the parks and recreation department led by enthusiastic and determined Leslie Knope. 

The show also explores the personal lives and relationships of characters, including Lesile's romance with stoic and sarcastic Ben Wyatt (Played by Adam Scott) and the will they or won't they dynamics between the affable Andy Dwyer (Played by Chris Pratt) and his on again off girlfriend April Ludgate ( Played by Aubrey plaza). 

Overall it's an entertaining show that celebrates the power of community and the importance of public service. 
10- One day at a time 
One day at a time is a series that follows the daily lives of a Cuban- American family living in Los Angeles. 

This show explores various themes such as family, relationships, mental health, and social issues such as immigration, racism, and sexism. 

This show features a talented cast that brings the character to life and portrays their struggle and triumphs with authenticity and humor. 

This show is mainly praised for representing a Latinx family, which is still rare in mainstream media. 

The show's humor and heartwarming moments make it a delightful and enjoyable watch. 

It is a must-watch for anyone who enjoys well-written, funny, and heartfelt shows.
Conclusion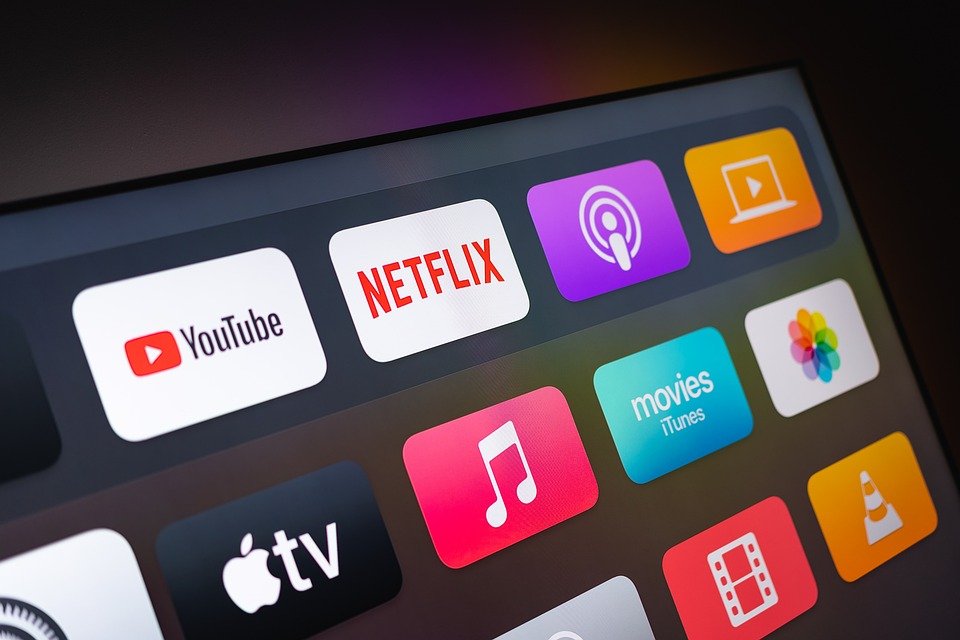 Netflix offers a plethora of hilarious shows that are perfect for binge-watching. There's something for everyone, from workplace comedies like Brooklyn Nine-Nine and the office to heartwarming sitcoms including friends, Schitt's Creek, and one day at a time. The new and entertainment series of Korean dramas like Vincenzo and Welcome to Waikiki, and the list continue. Whether you are looking for a show that will make you laugh out loud or one that explores critical social issues with humor and sensitivity, Netflix has you covered. So what are you waiting for to get comfy on the couch and enjoy the laughs these ten hilarious shows offer?
FAQ's 
Q: What are the ten most popular series on Netflix? 
The top 10 popular series include YOU Season 4, Outer Banks: Season 3, The Glory: Season 1, Perfect Match: Season 1.
Q: What is the number 1 Netflix series? 
You: Season 4 trending the most nowadays with the hours viewing of 75,810,000.
Q: What are the three most watched shows on Netflix? 
Stranger things, Ozark, Wednesday, Bridgeton .